Caffe Torino Serves Great Italian Food – Best Tucson Restaurants Review
Caffe Torino Serves Authentic Northern Italian Dishes In Oro Valley And The Foothills
The Caffe Torino Story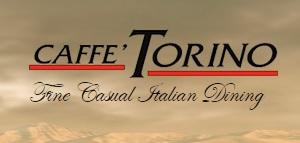 One of the pleasures of living in Tucson AZ is the number of great restaurants. And Caffe Torino is at the top of the list when looking for Italian cuisine. Authentic Northern Italian cuisine.
Family Owned And Operated Caffe since 2000. The Borella family relocated to Tucson, AZ from Italy in the late 1980's. They discovered there weren't any authentic Italian restaurants in Tucson.
So, with no restaurant experience, the Borella family opened an Italian restaurant in Oro Valley in 2000. Caffe Torino. Making up for their lack of experience was their enthusiasm for cooking. Cooking traditional Northern Italian food as they did at home.
At first, Caffe Torino Oro Valley served only breakfast and lunch. But added a happy hour and a dinner menu to meet their customers requests.
In 2013 Caffe Torino expanded its dining space and added authentic Italian pizza to the menu. That same year the Barella family opened their second Tucson Italian restaurant. It has become a favorite dining spot in the Foothills.
The foothills location has large patio area that is a perfect after work gathering spot. The Borella family's Caffe Torino are among the top restaurants in Tucson.
Locations And Hours
Oro Valley
10325 North La Canada Drive
Tucson, AZ 85737520-297-3777
Hours
Monday – Closed
Tuesday thru Saturday
Breakfast – 8 to 11
Lunch – 11 to 3
Dinner – 4 to 9
Sunday
Breakfast 7:30 to 1
Dinner 4 to 9
Foothills
5605 East River Road
Suite 121
Tucson, AZ 85750
520-300-6860
Hours
Monday – Closed
Tuesday thru Saturday
Lunch – 11 to 3
Happy Hour 3 to 6
Dinner – 4 to 9
Sunday
Brunch/Lunch – 10:30 to 3
Happy Hour – 3 to 6
Dinner 4 to 9
See the Restaurant's Website for menu and reservations.
Conclusion
Thank you for visiting www.premiertucsonhomes.com! It's one of the top real estate websites in Tucson. Our clients say that, not us.
Our website provides information on communities and neighborhoods in the greater Tucson area. Want more? Give us a call – 520-940-4541. We are ready to answer your questions and help you get the information you are looking for.
We are a top Realtor team in Tucson, AZ. Read our client testimonials. Give us a call. We look forward to making your home buying or selling a home an enjoyable experience for YOU!
Caffe Torino is a "go to place" when you are looking for great Northern Italian cuisine. Both locations offer great food, friendly staff and exceptional service. And the prices are affordable. They are on of the top restaurants in Tucson.
Some claim the Barello family serves the best Italian food outside of Italy. And if you are into pizza you are in heaven. Perfect crust and great toppings make all the choices "delicious". Put this Tucson restaurant on your list of places to dine in Tucson AZ.
Oh! And if you are looking to buy or sell ahome in Tucson, AZ keep us in mind. We are a Top Realtor team in Tucson with unmatched experience in business and Tucson real estate.
And you can find more of the Best Tucson Restaurants Reviewed – HERE
Sign UP to receive daily HOME TRACKER UPDATES - OR - Our Monthly NEWSLETTER. And get regular updates on the Real Estate Market and events in Tucson, AZ.
Questions about the Tucson Real Estate Market or Tucson Homes for Sale? Call Us - 520 940 4541 OR complete the - CONTACT FORM - and we will get right back to you!