Know The Coverage You Need

Get The Right Home Insurance And Keep It Current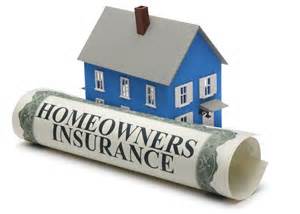 Are you thinking about buying a home in Tucson, Arizona? If so, then you're about to make a very smart decision. But don't forget about home insurance. You will need your home insurance to be enforce before you close on your new home.
Tucson, after all, boasts not only of a combination of big-city amenities and natural beauty but also a climate that's close to perfect for most of the year.
Even it's particularly intense and practically humidity-free summers are so much better than those in other states.
When you finally have a home in Tucson, one of the first things you have to do is insure it. If you acquired your home through a mortgage, then you will already have taken out a home insurance policy because lenders require it.
If you paid cash for your home, you should be getting homeowners insurance just the same. While many homeowners see it as just an option, home insurance coverage brings so many benefits that it should be a necessity for anyone who owns a home.
Getting home insurance requires a bit of research on your part.
Aside from finding out the best home insurance policy for your needs, you might also want to check out which insurance carrier can offer you extended or guaranteed replacement coverage.
Why Get Extended or Guaranteed Replacement Coverage?
With homeowners insurance coverage, your Tucson home will have protection in case of damage caused by certain disasters, among other things.
However, if you choose to insure your home for the purchase amount, you're likely going to spend a lot of money out of pocket to rebuild in the event you suffer a total loss after a disaster such as a fire.
Let's say you purchased your home for $230,000 and opted for a home insurance coverage of the same amount. When disaster strikes a few years later, the insurance amount will no longer be enough, because the cost of rebuilding your home will have risen to, say, $270,000 if you factor in inflation, market volatility, and the current cost of building materials and labor.
That means you will have to shell out $40,000 out of pocket so that you can restore your home to the way it was.
None of this will happen if you opt for extended or guaranteed replacement coverage.
Extended Replacement Coverage
The beauty of getting extended replacement coverage on your homeowners insurance is that you would be reimbursed for a specific percentage above the limit specified in your policy.
Typically, insurers that offer extended replacement coverage pay out an extra 25% or even 50% over the dollar amount you insured your home for at the onset.
So, in the event the home you acquired years ago for $230,000 is razed by a fire today, your extended replacement coverage will be able to foot the resulting $270,000 bill for its restoration.
Guaranteed Replacement Coverage
As an add-on to your homeowners insurance policy, extended replacement coverage already offers impressive benefits. However, it still doesn't compare with guaranteed replacement coverage in that regard.
No matter how you look at it, guaranteed replacement coverage takes home insurance to an entirely different level.
With guaranteed replacement coverage, there's virtually no cap on the amount your insurance provider will pay to rebuild your home.
Even if your $230,000 home costs $400,000 to restore to the way it was before the disaster struck, your insurer will cover everything, right down to the last dollar.
Guaranteed replacement coverage provides the most protection for your home, making it the best possible option to go for when purchasing home insurance.
Of course, getting either extended replacement coverage or guaranteed replacement coverage means steeper premiums. Insurance companies that offer either option are also hard to come by.
But if you have the budget to spare for such add-ons and you get to talk to an insurer that does offer them, then go ahead and get the most excellent financial cushion you can hope to get for your home. It will all be worth it.
And by the way, should you be considering renovating an older home consider "Ordinance Coverage Or Law Insurance".
Considering A Home In Tucson, AZ?
Are you thinking of buying a home in the greater Tucson area? Finding the right home can be a challenging process. But we can make the process much less stressful for you.
We have been Tucson Realtors since 2002. We know Tucson and the Tucson Real Estate market. As a top Realtor duo, we invest the time to understand your home buying interests and desires.
At our first meeting, we will review the current real estate market with you. Show you the market data and then walk you through the Arizona home buying process.
Why? We want you to know what to expect. And what to plan for. Including home insurance.
Interested in new construction? We'll brief you on buying a new construction home. And what's unique about the process.
For us, you are not another real estate transaction. You are a client and, future friend. We strive to create a relationship that continues long after you move into your home. Review our profiles. Check out our backgrounds, education, and certifications.
We are here to help you "know what you need to know" to buy a home in Tucson, AZ. We provide you information on Tucson events, places to shop and restaurants. Our resources include contractors, electricians, and home services. Our professional service backgrounds mean we put you first!
Thinking About Selling Your Home In The Greater Tucson Area?
Selling a home requires more than listing it in the Tucson MLS system. It's about marketing. Marketing through multiple online channels.
To no one's surprise, 80% of home buyers start their search on the internet. Homes must be visible on multiple internet channels. The more visible a home is, the faster it will sell.
And the photos on the mls make a difference. You can spend lots of money on home staging, but if the photos aren't great it doesn't matter. Staging and stunning photos make it all come together.
We use multiple online marketing channels to showcase your home. We will build a stand-alone website built to show your home. Our marketing program targets key cities in the U. S. based on the season.
For luxury listings, our drone service provides video of your home and neighborhood. This video along with professional photos helps the online buyer see and feel your home. Their "new" home.
To learn more about how we can help you sell your Tucson home, call us – 520-940-4541 – to arrange a meeting. We will visit your home and prepare a comparative market analysis.
Then we will meet with you to review our analysis. We will go over our Comparative Market Analysis for your home in detail. And the review our marketing program to "get your home sold!"
Conclusion
Thank you for visiting www.premiertucsonhomes.com! It's one of the top real estate websites in Tucson. Our clients say that, not us.
Our website provides information on communities and neighborhoods in the greater Tucson area. Insurance is an important choice to keep your home and valuables safe.
We do not endorse Bennett and Porter or any other home insurance provider. Bennett and Porter provide this article and we believe is good information for anyone buying a home in Tucson, Arizona or any where else.
Want more? Give us a call – 520-940-4541. We are ready to answer your questions and help you get the information you are looking for.
We are a top Realtor duo in Tucson, AZ since 2002. Read our client testimonials. Give us a call. We look forward to making your home buying or selling a home an enjoyable experience for YOU!
Sign UP to receive daily HOME TRACKER UPDATES - OR - Our Monthly NEWSLETTER. And get regular updates on the Real Estate Market and events in Tucson, AZ.
Questions about the Tucson Real Estate Market or Tucson Homes for Sale? Call Us - 520 940 4541 OR complete the - CONTACT FORM - and we will get right back to you!