5 DIY Pest Control Ideas
For The Handy Homeowner These Ideas Will Save You Money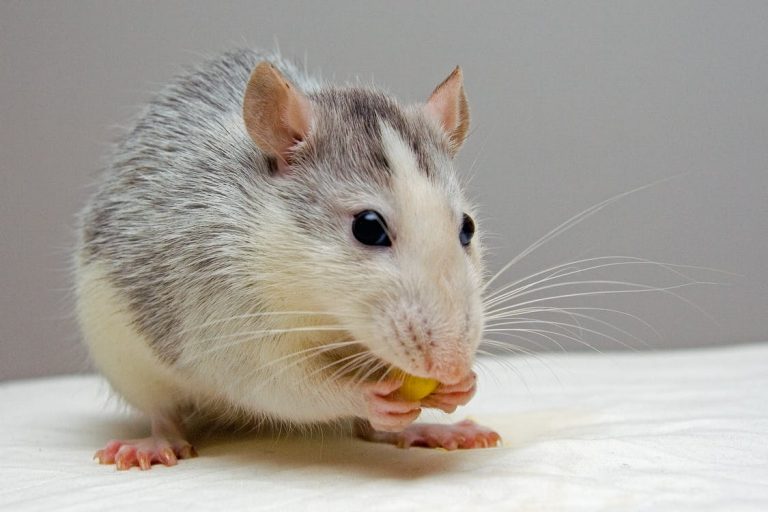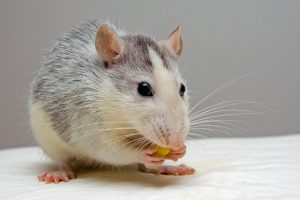 As a homeowner, you know you have many responsibilities to keep your home looking nice, feeling comfortable, and staying safe and secure for your family.
The work is seemingly never-ending, as there are always repairs, upkeep, and improvements to do. Then there's that little problem with unwanted house guests.
Not the family you'd prefer to avoid, but those creepy, crawling critters. Pests come in many forms, including a variety of rodents, insects, and other unsightly bugs which get into your food, leave fecal matter on your floor and even cause structural damage.
On the bright side, there solutions that can eliminate pests and keep them out for good.
Secure Pet Food and Your Food
When pests infiltrate your house, they are looking chiefly for two things: a place to set up camp and food to eat. Different pests will choose various places to nest and hang out, but all like to eat — like any animal. If you have easily accessible food sources, this will attract creatures into your home.
This certainly doesn't mean you can't keep as much food on hand as you want or need. But what it does mean is that you should be careful where and how you store food. For example, mice have little trouble nibbling through packages and cardboard. If you have such containers out in the open, it's best to seal them in storage bins.
If the pests can't access the food, the chances are good that they'll pack up and move elsewhere. Don't forget the pet food. Food is food to these hungry bugs. Make sure to place dog food, cat food, and other pet food in tight containers that pests can get into.
Keep Your Home and Property Clean
Sometimes, it's just a matter of tidying up your home, and you won't see pests taking up residence there. Ants and cockroaches, for instance, love it when you leave crumbs on the counter or floor. To overcome this problem, simply sweep throughout the day. Wash off countertops and tables with a disinfectant spray. Mopping the floor will also discourage pests from coming inside.
It's also helpful to organize areas such as the basement. Keeping these rooms free of clutter will reduce the number of hiding places where a pest may choose to live. Outside your home, secure woodpiles in sheds. Rake leaves frequently and address any areas where moisture is accumulating near the foundation.
Seal Openings
It's tough to prevent all pests from getting into your home, but you can cut down on the likelihood of these home invaders finding their way in. Pests come in through small gaps in windows and doors. You can close these entryways by taking caulk and sealing the cracks around these areas.
Dehumidify Your Home
Of all the pests that can invade your home, spiders are often the most unnerving. Some species of spiders are poisonous. The mere sight of a spider can cause some people to panic. One of the smartest ways to keep spiders at bay to make your home less humid. Spiders love this climate, so purchasing a dehumidifier will make your place unappealing to these arachnids. These are especially helpful in the basement, where it can be more humid than other areas of the house.
Get a Mouse Trap or Two
People have used these contraptions for decades. They come in many varieties but generally work in the same way. Traps are effective and inexpensive. Place them in areas where mice are most likely to hang out.
There are also poison bait stations available. These devices store poison pellets, which the mice will nibble at, taking pieces back to their nests. Some make the mice thirsty, driving them outside in search of water, where they subsequently die.
Professional Pest Control
If you employ the above tips and you still have a pest infestation, professional exterminators are highly effective. Professionals have a variety of methods to killing pests and their young in their nests. They'll come in, access the problem, suggest a treatment plan and give you a quote. Just make sure to hire thebest pest control company in Tucson, AZ to ensure the job gets done right with the best techniques.
The Above Article Is Provided By Katelyn Price <katelyn@pricemediapr.com>
Considering A Home In Tucson, AZ?
Are you thinking of buying a home in the greater Tucson area? Finding the right home can be a challenging process. But we can make the process much less stressful for you.
We have been Tucson Realtors since 2002. We know Tucson and the Tucson Real Estate market. As a top Realtor duo, we invest the time to understand your home buying interests and desires.
At our first meeting, we will review the current real estate market with you. Show you the market data and then walk you through the Arizona home buying process.
Why? We want you to know what to expect. And what to plan for.
Interested in new construction? We'll brief you on buying a new construction home. And what's unique about the process.
For us, you are not another real estate transaction. You are a client and, future friend. We strive to create a relationship that continues long after you move into your home. Review our profiles. Check out our backgrounds, education, and certifications.
We are here to help you "know what you need to know" to buy a home in Tucson, AZ. We provide you information on Tucson events, places to shop and restaurants. Our resources include contractors, electricians, and home services.
But most important, our professional service backgrounds mean we put you first!
Conclusion
If you are buying or selling a home it is important to know if you have some "surprise" guests. So consider have a pest control professional inspect your home.
Thank you for visiting www.premiertucsonhomes.com! It's one of the top real estate websites in Tucson. Our clients tell us that.
Our website provides information on communities and neighborhoods in the greater Tucson area. Want more? Give us a call – 520-940-4541. We are ready to answer your questions and help you get the information you are looking for.
We are a top Realtor duo in Tucson, AZ since 2002. Read our client testimonials. Give us a call. We look forward to making your home buying or selling a home an enjoyable experience for YOU!
Sign UP to receive daily HOME TRACKER UPDATES - OR - Our Monthly NEWSLETTER. And get regular updates on the Real Estate Market and events in Tucson, AZ.
Questions about the Tucson Real Estate Market or Tucson Homes for Sale? Call Us - 520 940 4541 OR complete the - CONTACT FORM - and we will get right back to you!