Sun City Vistoso Is An Adult Community In Oro Valley AZ
Find Sun City Vistoso Homes For Sale With Descriptions, Pictures & Maps
[quickshare]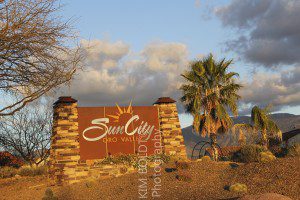 Sun City Vistoso in Oro Valley is a 1000 acre active adult community. It is located at the base of the Catalina Mountains in the Town of Oro Valley.
The setting is only the beginning of the quality of the Sun City Vistoso community. With over 4500 active adults it offers a friendly hometown feeling. Sun City Vistoso is close to Oro Valley shopping but far enough away for tranquility.
Review ALL Sun City Vistoso Homes for Sale!
Sun City Vistoso is a Del Webb Retirement Community. As a 45 to 55+ community "active adult" is the way of live. While golf is a foundation activity, swimming, tennis, hiking, hobby groups are available. Dozens of clubs put the "active" in Active Adult.
Sun City Vistoso is in Oro Valley AZ. Oro Valley is unique in that it has been inhabited discontinuously for nearly two thousand years. Artifacts of the Hohokam Tribes from around 500 AD are still being discovered.
The Town of Oro Valley was incorporated in 1974 and continues on a path of progressive growth today.
Parks through out Oro Valley provide residents places to play and relax. The oldest is James D. Kriegh Park (formerly Dennis Weaver Park). It has Olympic-sized swimming pool, recreational fields, and racquetball courts.
Another is the Christina Taylor Green Memorial River Park (formerly Cañada del Oro Riverfront Park). It features tennis and basketball courts, recreational fields, walking trails, and connections to equestrian trails along the Cañada del Oro.
West Lambert Lane Park in Cañada Hills is a nature park with a number of hiking trails.
Looking for Houses For Sale Tucson AZ OR interested in Tucson Arizona homes? We can help!
Sign UP to receive daily HOME TRACKER UPDATES - OR - Our Monthly NEWSLETTER. And get regular updates on the Real Estate Market and events in Tucson, AZ.
Questions about the Tucson Real Estate Market or Tucson Homes for Sale? Call Us - 520 940 4541 OR complete the - CONTACT FORM - and we will get right back to you!
Questions about Retirement Communities in Tucson, Tucson Homes or Sun City Vistoso & Oro Valley Homes for Sale? Call Us 866 316 5575 OR complete the CONTACT FORM and we will get right back to you!
[sq_pop_shortcode popup_id="5784182″ appear_position="pop_top_right" appear_behavior="pop_on_exit" appear_behavior="pop_on_exit" background_color="pop_bg_transparent" display_area="pop_display_particular" background_cover="pop_cover_no" frequency="once" delay="0″ ]