The Perfect 55+ Community: Sun City Oro Valley, Arizona
Discover the Best of Sun City Oro Valley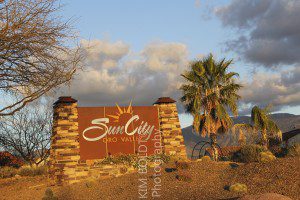 Sun City Oro Valley is a 55+ community located in The Town of Oro Valley. It is a complement to the master planned community of Rancho Vistoso.
See ALL Homes for Sale In Sun City Oro Valley!
Sun City Oro Valley puts the "active" in Active Adult.
The list of activities and great amenities is endless. Golf course, Swimming pools, Tennis, Pickleball, and craft center. With more than 125 clubs and get together groups as well.
The updated community center and clubhouse is the gathering spot for many Sun City Oro Valley events. Live performances, social clubs and craft rooms bring friends together on a daily basis.
One of the great things about a 55+ community is that residents come from all over the Unites States, not just the State of Arizona. So, everyone knows what it is like to form new friendships and hobbies.
The community restaurant serves good food and a wide range of beverages and provides guests breath taking views of the Santa Catalina Mountains.
This Town of Oro Valley community has over 2,400 homes with wide streets and sidewalks. In Sun City your golf cart is your second car, whether you play golf or not.
Oro Valley, AZ
The Town of Oro Valley was incorporated in 1974 and continues on a path of progressive growth today.
The Town of Oro Valley is about 10 miles north of the Tucson city boundary with a population of around 50,000 residents.
The actual valley floor the town is on was created by the joining of the Santa Cruz River Gold Creek centuries before. Oro Valley covers almost 32 square miles.
A prominent focal point in Oro Valley is the Pusch Ridge View of the Santa Catalina Mountains. The spectacular view is a backdrop for many Oro Valley AZ homeowners. Summer monsoons bring rain to the desert areas and winter moisture adds snow to the mountain tops at 9,200 feet.
The Tortolita Mountain range is a backdrop for many homes. Not as majestic as the Santa Catalina Mountain, they none the less provide stunning views and walking trails. The Tortolita Mountains provide many trails to hike and see nature up close and personal.
Oro Valley provides a wide range of community and social facilities along with extensive amenities. These include an aquatic park with an Olympic-sized swimming pool, racquetball courts and Little League baseball fields.
The Oro Valley community and recreation center is massive. Two 18-hole golf courses, one nine-hole golf course, swimming pool, tennis courts, health facility and club house with restaurant.
Oro Valley Market Place is a shopping mall with restaurants, cinema, retail shops and a mega Walmart. You can check out the Oro Valley Vista Newsletter for more information on town events and activities.
Take A Tour
Here is a quick tour around the Town of Oro Valley, AZ Just CLICK the arrow and enjoy.
Healthcare
> Oro Valley Hospital
The Oro Valley Hospital is part of the Northwest Hospital Group. It is a community hospital, serving residents in Northwest Tucson. Oro Valley Hospital is a 144-bed facility offering inpatient and outpatient care. Services include diagnostic imaging and emergency, medical and surgical medical care.
Over 200 healthcare professionals, staff the adjacent physician offices and hospital. The facilities are on Tangerine Road and minutes away from Sun City Oro Valley.
> Northwest Hospital
Northwest Hospital is at La Cholla and Orange Grove Rd. It is a community hospital, serving residents in Northwest Tucson. Services include diagnostic imaging and emergency, medical and surgical medical care. Northwest Hospital facility and Physician Offices are 20 minutes away from Sun City Oro Valley.
Conclusion
Oro Valley residents enjoy a long list of amenities and things to do every day. Oro Valley incorporated in 1974 and managed through a mayor, town manager, and town council.
Thank you for visiting www.premiertucsonhomes.com! It's one of the top real estate websites in Tucson. Our clients tell us that.
Our website provides information on communities and neighborhoods in the greater Tucson area. Want more? Give us a call – 520-940-4541. We are ready to answer your questions and help you get the information you are looking for.
Interested in Oro Valley Homes for Sale OR setting up an Oro Valley AZ Property Search through our public portal? It is supported by Firefox, Chrome and other web browsers. Give us a call, will help you set it up!
We are a top Realtor team in Tucson, AZ since 2002. Take 3 minutes to read our profiles and our client testimonials. Give us a call we may be the Tucson Realtor Team you are looking for.
We look forward to making your home buying or selling experience enjoyable YOU!
Sign UP to receive daily HOME TRACKER UPDATES - OR - Our Monthly NEWSLETTER. And get regular updates on the Real Estate Market and events in Tucson, AZ.
Questions about the Tucson Real Estate Market or Tucson Homes for Sale? Call Us - 520 940 4541 OR complete the - CONTACT FORM - and we will get right back to you!