The Tortolita Mountains In Northwest Tucson AZ

One of The 5 Mountain Ranges In Tucson AZ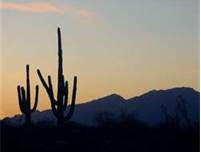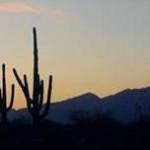 The Tortolita Mountains are in northwest of Tucson in the Tortolita Mountain Park. They are the smallest of Tucson's mountain ranges. This mountain range features rugged peaks, gullies, and canyons.
The highest elevation in the Tortolita mountains is 4,696 feet.
The Tortolita's run along the northern boundaries of the Town Of Oro Valley and Town of Marana.
The Town of Oro Valley was officially founded in 1974. Oro Valley is a rapidly growing and strives to balance the past with the future of the area.
The Town of Marana is about 15 miles west of Oro Valley.
Marana has been a agricultural region. Cotton is a major crop for the area. In fact, "PIMA Cotton" was originally developed and grown in the fields surrounding Marana.
Find Homes for Sale in Northwest Tucson with Tortolita Veiws
Other mountain ranges surrounding the Tucson Valley include the Santa Catalina Mountains (the areas most prominent), the Rincon Mountains, the Santa Rita Mountains, and the Tucson Mountains.
A Rich Culture
The Tortolita Mountains are rich with cultural resources. The Hohokam people lived in the area for 700 years. They lived in what is now Honey Bee Village. Honeybee Village was in the Tortolita Mountains on north side of Oro Valley AZ.
Nearby is Honeybee Canyon. Honeybee Canyon is a luxury community that was once a riparian area. Honeybee Canyon has become the origin of conflict between environmentalists and residential property developers.
Native American Tribes known as the Apache were in Oro Valley in the early 16th century. These tribes inhabited the region for only a few decades. The arrival of the Spanish Conquistadors forced them to move to other regions of the U.S.
The Tortolita mountains offer some great Tucson hiking experiences. Trails are relatively easy compared to other ranges. However, come prepare. Sun block, comfortable boots and water.
The Trails
Honeybee Canyon (North) Trail
This is a short, easy hike (2-mile round trip) that winds along a dry riverbed. It offers nice views, tall cacti, and interesting rock formations.
Wild Burro Trail
This trail is the gateway to a larger network of trails. These include the Upper Javelina and the Wild Mustang. Both in the eastern Tortolita Mountains.
The first stage of the Wild Burro Trail weaves in and out of a dry riverbed. Then becomes more rugged for a moderate, 7.12-mile round-trip hike.
One More Thing – Permits
If you are new to hiking these trails you may want to get a map or hiking guide. Most hiking/camping stores with have them. Hiking permits are required for some areas and can be obtained from Coronado National Forest.
Another option is to contact local hiking groups. Summit Hut and Southern Arizona Hiking Club are good places to start.
Conclusion
Thank you for visiting www.premiertucsonhomes.com! It's one of the top real estate websites in Tucson. Our clients tell us that.
Our website provides information on communities and neighborhoods in the greater Tucson area. Want more? Give us a call – 520-940-4541. We are ready to answer your questions and help you get the information you are looking for.
We are a top Realtor team in Tucson, AZ since 2002. Read our client testimonials. Give us a call.
We look forward to making your home buying or selling experience enjoyable YOU!
Sign UP to receive daily HOME TRACKER UPDATES - OR - Our Monthly NEWSLETTER. And get regular updates on the Real Estate Market and events in Tucson, AZ.
Questions about the Tucson Real Estate Market or Tucson Homes for Sale? Call Us - 520 940 4541 OR complete the - CONTACT FORM - and we will get right back to you!
Interested in reviewing all Tucson Real Estate Listings or one of the La Paloma homes for Sale with great mountain views? We can help!