Tucson Fishing And Municipal Fishing Program

Tips On Tucson Fishing And The Tucson Municipal Fishing Program
Tucson Urban Fishing Regulations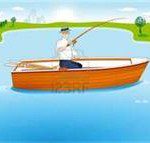 Tucson Fishing – Tucson Municipal Fishing Program.  So who would think there is fishing in the Sonoran Desert?  The City of Tucson that's who. The City of Tucson established a Tucson Municipal Fishing Program.  The program is managed by the Tucson Department of Parks and Recreation
Tucson Fishing program has four Lakes for the "Tucson Urban Fishing Program Locations".  Avid fishermen 14 years old and above can obtain a Tucson fishing license at almost any sporting goods store in Tucson.
Tucson's Urban Fishing Program has a few Rules and Regulations.  These regulations cover all the lakes in the Urban Fishing Program.  Tucson Fishing Lakes are only open during daylight hours.  Gas motor powered boats are prohibited. Only small boats and canoes are allowed.  Proper safety and flotation devices must be in the boat.  Swimming or wading, no glass containers, no feeding the birds, leash law are enforced, etc.
Tucson Urban Fishing – Frequently Asked Questions
Tucson's Urban Fishing Program Lake locations are:
CHRISTOPHER COLUMBUS PARK ( also known as Silverbell Lake)
4600 N. Silverbell Rd, Tucson, AZ 85745
JOHN F. KENNEDY PARK ( or Kennedy Lake)
Ajo Way and Mission Rd., Tucson , AZ 85713
LAKESIDE PARK
8300 E. Stella Rd., Tucson, AZ 85730
SAHUARITA LAKE PARK
15466 S. Rancho Sahuarita Blvd. Sahuarita, AZ 85629
Questions about the Tucson Real Estate Market or Tucson Homes for Sale? Call Us 866 316 5575 OR complete the CONTACT FORM and we will get right back to you!
Copies of the annual Urban Fishing Program Guidebook are available for free from Game and Fish Department offices or any of our 330 sporting goods or retail license dealers statewide.   So pick up a Guidebook, grab an extra one to pass on to a friend, and go urban fishing!