Easy MLS Search For Homes In Picture Rocks Arizona In Far Northwest Tucson 
See Picture Rock Arizona Homes For Sale And Far Northwest Tucson Neighborhoods With Descriptions, Pictures And Maps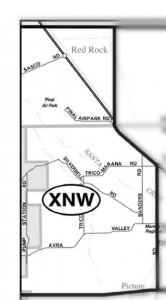 Picture Rocks Arizona is in the extended Northwest are newer. This area has been agricultural land. As Tucson population grew developers built new communities in the area.
Picture Rocks Arizona is near  the Town of Marana. Marana is newer municipality. The history of the Marana area spans over 4,000 years.
Another new municipality with new homes is Red Rock. Red Rock is in Pinal County. Pinal County is North of Pima County where Tucson is located. Homes in Picture Rock Arizona and far northwest area are very affordable. Many will be manufactured homes.
Buyers interested in new construction homes will find the better opportunities closer to the Town of Marana.
Tucson neighborhoods in Picture Rock Arizona have the rural setting of earlier days.
Review Picture Rock Arizona homes and Far Northwest Tucson Area OR Go to Tucson Neighborhoods List OR Tucson Neighborhoods by MLS Area
Homes in "UN-Subdivided" areas are also available. Homes in UN-subdivided land are likely to have large lots. Horses are usually the norm. Many of these homes will have water wells and LP gas.
Hohokam tribes lived in the area and flourished. These people lived before the Spanish Conquistadors or missionaries came in the 17th Century. Interestingly, Hohokam people were agricultural. Hohokam people developed canal systems to use water from the Santa Cruz River to irrigate crops.
Questions about the Tucson Real Estate Market or Tucson Homes or Tucson Neighborhoods in the Extended Northwest area of Tucson? Give us a call 866 316 5575 OR submit our CONTACT FORM and we will get right back to you!