Tucson Housing Market July 2014 Report

Updates On The Tucson Housing Market July 2014 And Tucson MLS Statistics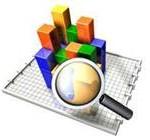 See ALL Tucson Homes For Sale With Descriptions and Pictures
 Report On Tucson Housing Market July 2014 
July 2014 saw the average sales price for residential homes fall 3.00% while the median sales price increase marginally by .0.70%. Month over month unit sales declined by 9.33 % from June.
Active listings fell once again. New listings declined 11.58% from June and Total Active Listings fell 2.55%. As suggested last month, declining home inventories usually suggests increasing prices. However, that was not the case in July. Average List Price fell by 3.09%. Declining prices in the face of reduced home inventory suggests demand (aka buyers) are waiting. Waiting for "what" is the question to be answered.
July cash buyers remained constant at 26% of sales. Conventional loans now stand at 4o% of sales. This may suggest that investor buying is slowing in the face of higher prices. Hopefully, the Fed will easy restrictions on lending and bring first time home buyers and self employed individuals back into the market.
In addition to this report on the Tucson Housing Market July 2014, you can review the historical treads – Tucson Real Estate Trends 2006 to 2012 annual data.
And now, here is "the rest of the story" on the Tucson Housing Market July 2014

Tucson Housing Market July 2014 – SALES:
Tucson Housing Market July 2014 – Median Sales Price: The July median sale price increased to $170,000, an increase of just 0.70% over June. The July 2014 median price was up 6.32% over June 2013. 
Under Contract:  July Pending Sales dropped 6.11% from June 2014. A continuation of the downward trend. Comparing year of year data shows July 2014 units under contract declined 17.79% from July 2013.
Total Unit Sales: July Unit Sales fell by 9.33% from June to 1,176 units. Year over year unit sales for July were down 6.89%.

Tucson Housing Market July 2014 – Average Sales Price: July Average Sales Price declined by 3.00% from June.  This breaks the trend of monthly gains. The year over year Average Sale Price for July was up 3.96% from July 2013.

Cash Sales: July cash sales remained at 26% of all July transactions. Conventional loans were at 40.0% of July sales.
Tucson Housing Market July 2014 – LISTINGS:
Tucson Housing Market July 2014 – Average List Price: July Average List Price fell by 3.09% to $212,418. Y

ear to year the Average List Price increase of 4.22% over July 2013. 
Average Days on Market: July DOM declined to 60 days. Down 2 day from June.

New Listings:  July 2014 new listings reversed course and increased by 2.33% to 2,020. However, compared to June 2013 New Listings are up 15.56%
Tucson Housing Market July 2014 – Active Listings: Total Active Listings stand at 5,149 which is down from 5,284 in June. A 2.55%. Year over year, July 2014 is up 30.92% over July 2013.

Go to the Tucson housing report archives for a look at recent housing reports data. Our outlook for 2014 is available in our latest issue of Tucson Realty Review.
Search the Tucson MLS for your dream home in Tucson Arizona using your criteria.  Use the Tucson MLS Map to see where the Tucson MLS Areas are located.
If you "really" want the home, make a "reasonable" offer.  We work with our buyers to present an offer – THEY – feel good about.  Some low ball offers are getting the job done.   Some aren't.   
You have to ask yourself, "will I feel bad if I don't get this house?"   If the answer is no, then put in an offer you would feel is a steal and see what happens. If the answer is yes, put in an offer you and your realtor think is reasonable.
We will work with you to understand you objectives and analyze the market to determine – as best we can – a price range for the home you want to buy or sell.
Looking for a home in Tucson or planning for a future retirement in Tucson AZ? We can help!
Sign UP to receive daily HOME TRACKER UPDATES – OR – Our Monthly NEWSLETTER – OR – Tucson Real Estate INFORMATION. And get regular updates on the Real Estate Market and events in Tucson, AZ.
Tucson Housing Market July 2014
was last modified:
September 12th, 2014
by
Questions about the Tucson AZ Real Estate Market or Tucson Homes for Sale? Call Us 866 316 5575 OR complete the CONTACT FORM and we will get right back to you!
Check out our recent Tucson Real Estate Newsletter.  Review the economic & financial information for Tucson Arizona –READ And check out our archived Tucson newsletters
Tucson Housing Market July 2014
was last modified:
September 12th, 2014
by