Find All Tucson Townhomes And Condos Priced Over $400,000
Easy MLS Search For Tucson Townhomes And Condos For Sale
[quickshare]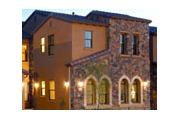 Tucson Townhomes And Condos come in many styles and architecture.  From the center of the City of Tucson to suburban areas townhomes and condos are found.
Tucson Townhomes And Condos are available for golf course living, gated subdivisions, retirement communities and Luxury Town-home living.
The once hard to find home is now available in many areas of Tucson.
See ALL Tucson Townhomes And Condos Priced Over $400,000
One of the more upscale Tucson Townhomes and condos can be found at Villa Milano at Rancho Sin Vacas.  Sin Vacas is located in the Catalina Foothills.   It is a gated community with staffing 24/7 at the gate.   These luxury Tucson townhomes and condos start around $400,000 and go over $500,000.
Oro Valley is another place with great Tucson Townhomes and Condos.  The Town of Oro Valley was incorporated in 1974.  It is about 10 miles North of Tucson. Tucson Condos & Townhomes are available in many subdivisions and Master Planned Communities in Oro Valley.
Oro Valley sits at an elevation of 2,620 feet. It covers over 34 square miles and has a current population over 40,000.  Oro Valley is a popular winter home for many people through the U.S.
Tucson Townhomes and condos pricing will usually not exceed $600,000.  A key item when considering a condo or townhome will be the HOA fees. Tucson Townhome and condos fees will range from the low $100/month to over $500/month.  The amenities will vary along with the HOA fees.
Questions about the Tucson Real Estate Market, Tucson Homes or Tucson Townhomes and condos for Sale? Call Us 866 316 5575 OR complete the CONTACT FORM and we will get right back to you!