Tips To Help You Decide Between a House and a Condo in Tucson
What's The Better Choice For YOU?
So, you've decided to buy a property in Tucson AZ. Congratulations!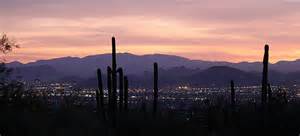 Home-buying is one of the most exciting but also most stressful processes in one's life, that's for sure. A major step in this operation involves deciding where you want to live.
Do you prefer the autonomy and privacy you can get from a single-family house, or do you like the city rush and convenience a condo can offer? Before making your final decision and investing in AZ real estate, we've created a list of the pros and cons of both options.
So, if you are wondering how to choose between a house and a condo in Tucson, read on!
What's the difference between a house and a condo?
The only mutual thing these two have in common is that individuals own them. Everything else, on the other hand, seems different.
Houses are often called single-family homes, and they come in different shapes and sizes.
It usually lies on a lot with a yard in front or back, which the house owner also owns.
In comparison, condos are single units and a part of larger buildings. Here, you can have neighbors living above, below, or next to you.
In addition, condos are usually much smaller regarding square footage than houses.
What are your obligations with each option?
There are many advantages of living in Arizona. But, before jumping into the actual pros and cons between a house and a condo in Tucson, we should look at some of the responsibilities you would have as the owner.
If you decide to buy a house, you will be responsible for paying the following expenses:
mortgage
property taxes
utilities
insurance
house and yard maintenance
any potential repairs or renovations
If you decide to get a condo, you will own your unit and a parking space in some cases. There are also common areas and outdoor space, which you would own together with other condo-owners. You will need to pay a monthly maintenance fee which covers:
heating/cooling
water
pest control
building insurance and so on.
Additionally, a part of this fee will go into a common fund for any major building repairs or upgrades.
Which one is the right option for you?
Buying a house might be the right option for you if you:
want freedom and autonomy with your home improvements and decor
want a more private and secluded living space, and possibly a yard
don't want to get through the process of approval by a condo board
you are skillful with repairs and maintenance around the house
On the other hand, getting a condo might be a better option if you:
don't have time to take care of maintenance or repairs, but want the convenience of just calling a certain number for maintenance issues
don't mind living in a larger community with neighbors living in very close proximity to you
want access to the common amenities such as gym, pool, concierge, and similar
don't want the responsibilities and expenses that most homeowners have
One of them should be fulfilling the needs of your family that are in line with your financial situation and making this whole story as stress-free as possible. Along with the entire home-buying pressure, you shouldn't forget to plan your relocation.
Since you have probably had a rough time choosing the right property for you, treat yourself to hiring a reliable interstate moving company to take the stress out of your move.
If you have decided to move from, let's say, California to Arizona, bear in mind long-distance relocations require a lot of preparation, planning, and are usually stressful.
Luckily, Arizona-based professionals can help you enjoy your new home as soon as possible. To help you get to this step, let's have a look at the advantages and disadvantages of both options.
Pros and cons of buying a house
Before looking at the Tucson housing market, take a look at some of the house buying pros are:
You can customize it to your liking;
You get more square footage and privacy, so you don't have to worry about the noises or privacy issues;
It will be easier to sell, mainly because you won't need the approval of the whole condo board to sell your home.
Nonetheless, there are also some downsides, which might include:
Buying a house can be expensive, and it depends on many factors, such as location or size;
You will have maintenance as solely your responsibility, which can add to your costs;
It can be isolating, especially nowadays, on top of the pandemic.
Pros and cons of buying a condo
The advantages of purchasing a condo are:
Condos are more affordable and can be an excellent choice for first-time buyers with limited savings;
Maintenance doesn't fall on you, as it would if you owned a house;
Offers more benefits. For example, there are common areas such as a pool, gym, and security.
The disadvantages of getting a condo might be:
There are monthly fees you need to pay to cover upkeep and other expenses;
There are rules you need to follow, which might also get in the way of your wanted decoration;
You will have less privacy and won't be allowed to make noise during certain hours.
The takeaway from how to choose between a house or a condo in Tucson
If you've decided this is the best season for you to buy property of your own, we hope our article on how to choose between a house or a condo in Tucson has helped you.
The differences between these two options are significant, but both of them have advantages and disadvantages. So, get informed and remember to take your family's priorities into account.
Happy home hunting!
The Above Guest Article Provided By – Salley Norton – miamimovingguide.com
Considering A Home In Tucson, AZ?
Are you thinking of buying a home in the greater Tucson area? Finding the right home can be a challenging process. But we can make the process much less stressful for you.
We have been Tucson Realtors since 2002. We know Tucson and the Tucson Real Estate market. As a top Realtor duo, we invest the time to understand your home buying interests and desires.
At our first meeting, we will review the current real estate market with you. Show you the market data and then walk you through the Arizona home buying process.
Why? We want you to know what to expect. And what to plan for.
Interested in new construction? We'll brief you on buying a new construction home. And what's unique about the process.
For us, you are not another real estate transaction. You are a client and, future friend. We strive to create a relationship that continues long after you move into your home. Review our profiles. Check out our backgrounds, education, and certifications.
We are here to help you "know what you need to know" to buy a home in Tucson, AZ. We provide you information on Tucson events, places to shop and restaurants. Our resources include contractors, electricians, and home services.
But most important, our professional service backgrounds mean we put you first!
Conclusion
Thank you for visiting www.premiertucsonhomes.com! It's one of the top real estate websites in Tucson. Our clients tell us that.
Our website provides information on communities and neighborhoods in the greater Tucson area. Want more? Give us a call – 520-940-4541. We are ready to answer your questions and help you get the information you are looking for.
We are a top Realtor duo in Tucson, AZ since 2002. Read our client testimonials. Give us a call. We look forward to making your home buying or selling experience enjoyable YOU!
Sign UP to receive daily HOME TRACKER UPDATES - OR - Our Monthly NEWSLETTER. And get regular updates on the Real Estate Market and events in Tucson, AZ.
Questions about the Tucson Real Estate Market or Tucson Homes for Sale? Call Us - 520 940 4541 OR complete the - CONTACT FORM - and we will get right back to you!