Tucson Homes Newsletter December 2021

Quick Market Update – Interesting Topics – And Upcoming Events In Tucson AZ!

Welcome to the Tucson Homes Newsletter December 2021

Tucson Homes Newsletter –

November 2021 Housing Market Update



Tucson Homes Newsletter December 2021 – Dude Ranches in Tucson Arizona
Dude Ranches fondly known as Guest Ranches were part of the old west. Baby boomers remembering the Tom Mix & John Wayne movies as kids flocked to southern Arizona as adults to stay at a "Dude" Ranch.

Dude ranches still exist in the greater Tucson area and may just be a perfect vacation for your family!

Tucson Homes Newsletter – Things To Do In Winter In Tucson

Winter snow and cold temperatures means many people will be traveling to warm weather states. One of the first choices is southern Arizona and the city of Tucson. Seasonal residents are already comfortably nested in their "snowbird" homes. Many of them have already prepared their list of "things to do". But you don't, or you are new to Tucson's active winter season, here is our list of things to do in the winter season.
Wishing You and Your Family A Wonderful Holiday Season And A HAPPY NEW YEAR!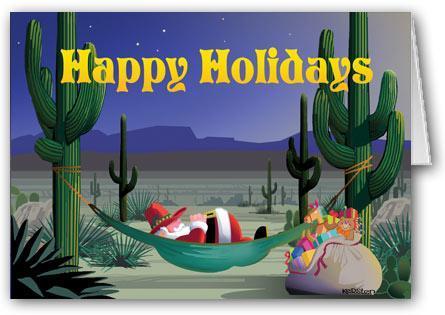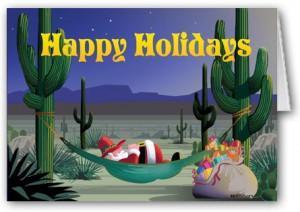 Gardening Tips For The Winter Months

Water: Watering outside plants during this time should be kept to a minimum since this is their dormant period. Do not water cactus or succulents before frosts. Also watch for signs of fungus where things may become too wet.
Protect: December/January is a rainy period and are typically our coldest months so watch for freezing. Use styrofoam cups on columnar cacti to prevent freezing. Cover citrus trees and plants on freezing nights. Lime trees and bougainvillea are especially vulnerable.
Harvest: Only harvest your citrus if several days of freezing are predicted. Cool weather is when you harvest citrus. Keep in mind the longer the fruit stays on the tree, you get the reward of sweeter fruit.
Rule of thumb, tangerines ripen first, then navel oranges, tangelos, lemons, and limes last. Wait until April to cut back frost damaged citrus, bougainvillea and lantana. Great time to remove mistletoe from mesquite trees.
What's Happening Around Tucson



• Wee Winter Wonderland, Nov 23, 2021 – Jan 9, 2022
• Zoppé Family Circus, Jan 6 – 23, 2022, Tucson
• Wings Over Willcox, Jan 13 – 16, 2022
• Tucson Fringe Festival – January 13 – 16, 2022
• Tucson Jazz Festival, January 14 – 23, 2022
• The Yuma Home & Garden Show, January 14 – 16, 2022
• Dillinger Days 1934 Street Festival, January 16,2022
• Mineral Madness at the Desert Museum, January 22 & 23, 2022
• Tucson Gem, Mineral and Fossil Show, January 26 – February 14, 2022
• Ballet Tucson's Winter Concert, January 28 – 30, 2022
• La Encantada Fine Art Festival, January 29 – 30, 2022
• Annual Superior Home Tour and Antique Show, January 29-30, 2022
• American Indian Exposition, Jan 30-Feb 14, 2022
• Tucson Desert Song Festival, This year, January – March, 2022
• The Annual Arizona Home Show, Feb 18-20, 2022, Tucson
Want MORE…….Take a LOOK

Are you thinking of Tucson AZ as a place to live or find that perfect winter retreat? We can help.
Sign UP to receive daily HOME TRACKER UPDATES - OR - Our Monthly NEWSLETTER. And get regular updates on the Real Estate Market and events in Tucson, AZ.
Questions about the Tucson Real Estate Market or Tucson Homes for Sale? Call Us - 520 940 4541 OR complete the - CONTACT FORM - and we will get right back to you!