Tips On The Real Estate Market From The Tucson Realty Review February 2014 Issue
Update For February 2014 And A Look Forward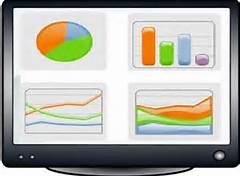 Welcome to the Tucson Realty Review February 2014.
February saw mixed data in the Tucson housing market. February had a number of key categories slip a bit. Yet compared to 2013 the trend of solid gains continue.
Average Sales Prices bounced 8.2% compared to January 2013. However, dropped slightly by 0.35% February 2014/January 2014.
February Active listings are 32% higher than a year ago. The most recent data suggests there's a 6.4 month supply of housing. However, using annualized data reveals the supply is about 4.5 months.
The Southern Arizona economy continues to recover. However modestly. To accelerate growth will require gains in employment and sustains lower interest rates. It has been suggested Arizona will see strong employment gains in 2014. Hopefully, continuing in future years. That leaves mortgage rates as the other key variable.
Recent concerns that the economy is again becoming sluggish will put renewed pressure on Federal policy makers. They must stay cautious and temper any financial issues that might adversely effect consumer confidence. Will they? Well guess what 2014 is an election year. A poor or slowing economy will mean many incumbents will be voted out. So, happy consumers vote incumbents back to office.
Now What?
Tucson Realty Review February 2014 sees that if a sluggish economy persists Washington will not let mortgage rates rise significantly. If a all.
For more on the Tucson Realty Review February 2014, check out the Tucson MLS Statistics for January 2014. Our Tucson Real Estate statistic archive provides lots of data on past months Tucson Housing markets.
This months Tucson Realty Review highlights some popular communities in the Tucson area include Oro Valley, Dove Mountain and the Catalina Foothills.
If you are moving to Tucson OR considering a potential retirement in Tucson Arizona, we can help!
Sign UP to receive daily HOME TRACKER UPDATES - OR - Our Monthly NEWSLETTER. And get regular updates on the Real Estate Market and events in Tucson, AZ.
Questions about the Tucson Real Estate Market or Tucson Homes for Sale? Call Us - 520 940 4541 OR complete the - CONTACT FORM - and we will get right back to you!