Top 10 Things To Do In Tucson AZ
Visiting Tucson Arizona? Wondering What To Do During Your Stay?
Here Is Our List Of The Top 10 Things To Do In Tucson AZ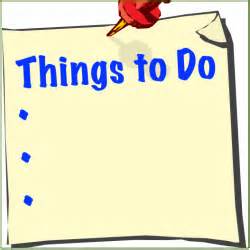 "What are some fun things to do in Tucson?" is a question we are often asked by our clients.
From our perspective that is a difficult questions to answer. Why? First, we live here and absolutely love Tucson AZ.
Second, there are really so many more than 10 things to do in Tucson AZ.
The Insiders Top 10 List
So here's an insider view of what to do in Tucson if you only have a short time available. We think these spots are interesting and worthy of investing at least half a day to see.
However, we are sure every Tucsonan has their favorite top 10 list and it won't match ours! Hopefully you will have fun visiting our beautiful city and a place we believe is the best city in America.
And now the count down on the top 10 things to do in Tucson AZ.
Number 10 – Top 10 things to do in Tucson AZ to see the Amerind Foundation and Amerind Museum. It is a bit out of Tucson, but offers extensive information on the Native Peoples of Americas.
The trip is about 60+ minutes from Tucson it is one of our top 10 things to do in Tucson AZ. Just take I-10 west. The exit is a few miles past Benson Arizona. Exit 318 is the one to take.
The property was originally home to an amateur anthropologist and archaeologist. Located in the Dragoon Mountains, the Amerind Foundation is a research center and museum focusing on the preservation of Native American people and history.
The artifacts on display in the museum are amazing and extensive. Since 1937 the Amerind Foundation has played an important role in the archeology of the American Southwest and northern Mexico.
One more thing, the grounds are quite large. So be sure and bring water and possibly a lunch. Unfortunately there aren't any restaurants on the grounds or nearby. The good news is there is a pleasant area behind the property to have a picnic.
Number 9 of the top 10 things to do in Tucson AZ
Visit the Hotel Congress. Hotel Congress has become a hub of the downtown Tucson area. The historic property sits across the street from the railroad terminal and the Radio Theater.
The history of Hotel Congress includes the capture in 1934. Public enemy #1 outlaw John Dillinger was later killed in Chicago on July 22,1935.
To this day, Dillinger days are celebrated on the anniversary of his capture on the 3rd weekend in January.
Today, Hotel Congress features music venues, restaurants, and remains a grand hotel.
Number 8 of the top 10 things to do in Tucson AZ
Tour the San Xavier Mission. The San Xavier Mission is also referred to as the White Dove of the Desert. The mission was founded in 1692.
This beautiful mission appears to magically rise from the desert floor just outside of the Santa Cruz River. Its full name of the mission is San Xavier del bac Mission.
However it is most commonly called the San Xavier Mission. The mission is located in the San Xavier Indian Reservation
San Xavier Mission was founded over 300 years ago when Southern Arizona was part of New Spain. A Jesuit Missionary, Father Eusebio Francisco Kino, is said to have laid the first foundations of the mission.
The current church dates from the late 1783 when Francisan missionary Fr. Jaun Bautista Velderrain began construction.
San Xavier Mission became part of Mexico following Mexican independence in 1821. Over 30 years later the mission became part of the United States with the Gadsden Purchase of 1854.
There is a museum at the mission that presents the history of San Xavier and many artifacts.
Number 7 of the top 10 things to do in Tucson AZ
Walk through the El Presidio Tucson. El Presidio Tucson makes our top 10 things to do in Tucson AZ list because of its historic significance. El Presidio Tucson was Tucson's first neighborhood.
It was founded in the mid 1800's and a key point in Tucson history. It was adjacent to the walled Spanish fort call Presidio San Agustin del Tucson. Thus its name. This structure was the largest Presidio built by the Spaniards in North America.
The "El Presidio" refer to the fort that replaced the Tubac outpost for the Spainish in the New World.
El Presidio is in downtown Tucson. So, plan your visit to have dinner after your visit. Tucson dining is #6 on our top 10 things to do in Tucson AZ.
Number 6 of the top 10 things to do in Tucson AZ
Have lunch or dinner at one of Tucson's great restaurants. Tucson Restaurants make the top 10 things to do in Tucson AZ, because we like to eat out. Tucson has many outstanding eateries.
Great Tucson Restaurants can be found all over the City of Tucson. There isn't a "restaurant row" in Tucson, so you will need to get directions to each dining spot.
Tucson restaurants include every thing from small local eateries to unforgettable 5 Star Fine Dining.
We haven't tried them all, but we have check off a many on the long list of places to dine. For those interested in "fine dining" in Tucson, we especially like the Hacienda Del Sol.
You can sit on the patio or take a table in the main dining room. No matter the location the food and services is always a great experience.
Check out our review on some of the Top Tucson restaurants.
And Now The Top 5
Number 5
Go to the Pima Air And Space Museum. If you are a flying buff, and I am, then the Pima Air And Space Museum is a must see.
Pima Air And Space Museum is a dream come true for aviation enthusiasts. The EAA museum in Oshkosh Wisconsin is the mecca for experimental aircraft and aviation pioneers.
The Pima Air & Space Museum provides one of the largest displays of aircraft in one place.
Pima Air & Space Museum is the largest non-government funded aviation museums in the world. There are over 300 aircraft and spacecraft to see and many are historically significant and technically advanced craft ever produced.
Pima Air & Space Museum sits on 80 acres at 6000 East Valencia Road, Tucson, AZ.
Aircraft are on displayed outside as well as in hangers. This affords visitors to enjoy the museum even on those "warm" days.The grounds are expansive and many visitors elect to take around on a small bus.
You can also walk, but be sure you take water with you.
Number 4 of the top 10 things to do in Tucson AZ
See a Gate's Pass Sunset. Gates Pass can be found at the summit of Speedway Boulevard as you head West to the desert. It offers an stunning overlook of the expansive Saguaro National Park.
This top 10 things to do in Tucson may just be the best spot to watch the world renown Arizona sunsets setting over the Tucson horizon.
Parking is limited and busy, especially on weekend evenings, so arrive at least an hour before sunset. The things to do is grab a nice spot and sit silently as the sun sets over the desert.
And since you're in the desert, it wouldn't be a bad thing to wear a hat and watch out for rattlers either.
Number 3 of the top 10 things to do in Tucson AZ
Take in one of the Tucson City Wide Festivals. In January/February we have the Gem Show which is a world more than gems. It's like a city wide Turkish bazaar selling teapots to carpets, rings to dinosaur bones. Hard to believe but true!
The thing to do in February is the Rodeo Parade which is the largest non-motorized parade in the United States. Super fun!
If you're here in March, the thing to do is visit the Festival of Books on the University of Arizona mall and celebrate reading.
Unofficially known as Tucson Eat Yourself, Tucson Meet Yourself celebrates the ethnic diversity of our city through the cultural spectrum of inhabitants.
The thing to do in November is Dia de los Muertos, our Tucson version of "day of the dead", celebrating and remembering loved ones.
Here is a list of Annual Events in Tucson, AZ.
Number 2
Visit the Etherton Gallery. The quality of this gallery is stunning. The gallery is one you might find in a city much larger city than Tucson Arizona.
There is an amazing collection of contemporary and vintage photographic prints to be viewed. Of course it's geared towards the present exhibition but be sure to check out the other rooms and even the drawers if possible.
There are photos of Edward Westin, Philippe Halsman, Edward Curtis, and more.
And now as Casey Kasem might have said, "topping our 10 things to do in Tucson AZ list" is live theater."
The Number 1 thing to do in Tucson AZ
Visit The Arizona Sonoran Desert Museum
Although it's called a "museum," is more of a zoo. The facility, is home to animals, a botanical garden, an aquarium and an art gallery.
In fact, 85% of what you'll experience is outdoors and requires walking. That means you need to prepare for the weather on the day of your visit.
The Arizona-Sonora Desert Museum covers 98 acres. In it you'll find 230 animal species and over 1,200 local plant species. These include hummingbirds, coyotes and string rays.
A good place to start is the Warden Aquarium and Reptile, Amphibian & Invertebrate Hall.
Then head out to explore the rest of the exhibits via walking paths.
Next see the desert landscape and animal exhibits with a stroll on 2 miles of hiking trails.
To see it all will take 3 to 5 hours. Maybe more for slow walkers! So, come prepared. Bring a refillable water bottle, wear appropriate walking shoes and sun protection.
Should you forget your sunscreen, there are dispensers in the on-site bathrooms.
And if you get hungry, stop at one of the museum's three eateries. Take advantage of the good food and great views of the surrounding desert.
Summary
Well there you have our list of the top 10 things to do in Tucson AZ.
Needless to say, there are many more worth seeing and experiencing. Pick two or three and enjoy your visit to Tucson Arizona.
And if you are thinking of moving to Tucson, keep reading.
Considering A Home In Tucson, AZ?
Are you thinking of buying a home in the greater Tucson area? Finding the right home can be a challenging process. But we can make the process much less stressful for you.
We have been Tucson Realtors since 2002. We know Tucson and the Tucson Real Estate market. As a top Realtor duo, we invest the time to understand your home buying interests and desires.
At our first meeting, we will review the current real estate market with you. Show you the market data and then walk you through the Arizona home buying process.
Why? We want you to know what to expect. And what to plan for.
Interested in new construction? We'll brief you on buying a new construction home. And what's unique about the process.
For us, you are not another real estate transaction. You are a client and, future friend. We strive to create a relationship that continues long after you move into your home. Review our profiles.
Check out our backgrounds, education, and certifications.
We are here to help you "know what you need to know" to buy a home in Tucson, AZ. We provide you information on Tucson events, places to shop and restaurants.
Our resources include contractors, electricians, and home services.
Most important, our professional service backgrounds mean we put you first!
Conclusion
Thank you for visiting www.premiertucsonhomes.com! It's one of the top real estate websites in Tucson. Our clients say that, not us.
Our website provides information on communities and neighborhoods in the greater Tucson area. Want more? Give us a call – 520-940-4541. We are ready to answer your questions and help you get the information you are looking for.
We are a top Realtor duo in Tucson, AZ since 2002. Read our client testimonials. Give us a call. We look forward to making your home buying or selling a home an enjoyable experience for YOU!
And just perhaps, you, like us will find Tucson AZ a great place to live. Start your search for homes for sale in Tucson AZ or a winter get away right here!
Sign UP to receive daily HOME TRACKER UPDATES - OR - Our Monthly NEWSLETTER. And get regular updates on the Real Estate Market and events in Tucson, AZ.
Questions about the Tucson Real Estate Market or Tucson Homes for Sale? Call Us - 520 940 4541 OR complete the - CONTACT FORM - and we will get right back to you!