Amphi School District – District 10
History And Vision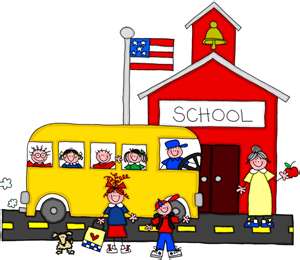 Amphi School District was founded in 1893. Today "District 10" covers a 109 square mile area in Northwest Tucson. The original Amphi School District opened in October 1893.
There were 11 students. Now Amphi is the third largest public school district in Tucson. It has over 16,000 students.
Review Amphi School District Homes For Sale
The School District grew with the population of the Tucson area. As homes were built northward along Oracle Road more facilities were added.
By the beginning of World War II the district went as far south as the Rillito River and north to the foothills of the Catalina Mountains.
See the Amphi School District 10 Boundary Map
The Amphi School District –
Vision
"Amphitheater schools and facilities are places where students thrive academically; places parents want their children to go; places where highly skilled people work; and places community members respect because of the high student achievement, caring environment, and focus on individual needs!"
Mission
To empower all students to become contributing members of society equipped with the skills, knowledge, and values necessary to meet the challenges of a changing world.
Visit the Amphi School District 10 Website for more information.
Amphi High Schools Include Canyon del Oro, Ironwood Ridge and Amphitheater.
Amphi Schools serve residents of Oro Valley, AZ. The Town of Oro Valley is about 10 miles northwest of Tucson. It is situated in the western foothills of the at the base of Pusch Ridge. Pusch Ridge is considered one of the most spectacular mountain views in Tucson.
The Tortilla Mountains are located to the north of Oro Valley. Many homes in Oro Valley will have stunning vistas of the Tucson valley to the south.
During the past 10 years Oro Valley was 44th on the list of 100 Best Places to Live. In March 2008, Fortune Small Business magazine. Also in 2008, Family Circle magazine identified Oro Valley as one of the ten best towns for families in America.
Conclusion
Thank you for visiting www.premiertucsonhomes.com! It's one of the top real estate websites in Tucson. Our clients tell us that.
Our website provides information on communities and neighborhoods in the greater Tucson area. Want more? Give us a call – 520-940-4541. We are ready to answer your questions and help you get the information you are looking for.
We are a top Realtor duo in Tucson, AZ since 2002. Read our client testimonials. Give us a call. We look forward to making your home buying or selling experience enjoyable YOU!
Looking for homes in Oro Valley AZ by Price OR Oro Valley Homes by School? We can help!
Sign UP to receive daily HOME TRACKER UPDATES - OR - Our Monthly NEWSLETTER. And get regular updates on the Real Estate Market and events in Tucson, AZ.
Questions about the Tucson Real Estate Market or Tucson Homes for Sale? Call Us - 520 940 4541 OR complete the - CONTACT FORM - and we will get right back to you!