Tips To Get Your Home Sold
Sold Is The Goal!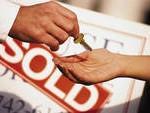 Getting your HOME SOLD! There is no doubt that selling a home is usually a big and important event.
Whether for a job change or other reason to change locations, schools, time to visit friends and family will all change.
The home selling process also causes change in the homeowners day to day living. Home showings, open houses, buyer questions all add hassles to ones daily routine.
Since people will be looking at your home, keeping it clean and ready will take more time. And with a successful home marketing strategy, documents will need to be signed sign, counter offers negotiated and perhaps some repairs made.
But lets start at the beginning. For some reason, you are about to sell your home. Choosing a Realtor to work with is the next big step.
An experienced and professional Realtor will guide you through the process and reduce the stress you may feel.
Yes, Charley Brown, the doctor is in!
The Offer
Now fast forward. The fair market value of your home has been set, the home marketing strategy executed and you have an offer.
Now the big question, is it an acceptable offer?
The vision of every seller is to have buyers submitting lots of offers to purchase your home. Each offer being higher then the last. Great vision, but perhaps not reality.
Multiple offers need the right price, staging, and location. Oh, and the market conditions need to be good.
So, how do you determine when you should acceptable offer? OR, counter?
Your considerations should include:
Is the offer at or near the asking price?
Is the offer above the asking price?
Has the buyer asked for seller concessions on the closing schedule, closing costs or other items?
If a home has been on the market of some time, and this is the first offer, what are the options?
Can the seller wait longer to get the "right offer"?
With multiple offers do you choose the high offer from a buyer with a minimum down payment? Or the lower offer from a buyer with cash or pre-approved financing?
Now What?
In each case, look to your Realtor for insight and advice. And at the end of the day, recognize there is not perfect answer. Even the best offer can go south. Should a less attractive offer meet your goals consider taking it.
Ok, you have decided to do a counter-offer?
Frequently, the initial offer to purchase will not meet all of the sellers objectives. Price, timing to move in/out, requested seller concessions, what ever.
As the seller, you can decide to make a counter-offer. The counter-offer is actually nothing more than a new offer. When the counter-offer is received by the potential buyer, they have three options. Accept the offer, decline the offer or submit a new counter-offer.
Needless to say, the process can go on for some time. Offers and counter-offers and more counter-offers.
Offers and counter-offers is the way the two parties negotiate in a real estate transaction that will get your Tucson home sold.
The process usually sees both parties making compromises.
In the end, all parties need to understand that it's not winner-take-all, but the process to get your home sold.
Thinking About Selling Your Home In The Greater Tucson Area?
Selling a home requires more than listing it in the Tucson MLS system. It's about marketing. Marketing through multiple online channels.
To no one's surprise, 80% of home buyers start their search on the internet. Homes must be visible on multiple internet channels. The more visible a home is, the faster it will sell.
And the photos on the mls make a difference. You can spend lots of money on home staging, but if the photos aren't great it doesn't matter. Staging and stunning photos make it all come together.
We use multiple online marketing channels to showcase your home. We will build a stand-alone website built to show your home. Our marketing program targets key cities in the U. S. based on the season.
For luxury listings, our drone service provides video of your home and neighborhood. This video along with professional photos helps the online buyer see and feel your home. Their "new" home.
To learn more about how we can help you sell your Tucson home, call us – 520-940-4541 – to arrange a meeting. We will visit your home and prepare a comparative market analysis.
Then we will meet with you to review our analysis. We will go over our Comparative Market Analysis for your home in detail. After that we will review our marketing program to "get your home sold!"
Conclusion
Thank you for visiting www.premiertucsonhomes.com! It's one of the top real estate websites in Tucson. Our clients tell us that.
Our website provides information on communities and neighborhoods in the greater Tucson area. Want more? Give us a call – 520-940-4541. We are ready to answer your questions and help you get the information you are looking for.
We are a top Realtor duo in Tucson, AZ since 2002. Read our client testimonials. Give us a call. We look forward to making your home buying or selling experience enjoyable YOU!
Sign UP to receive daily HOME TRACKER UPDATES - OR - Our Monthly NEWSLETTER. And get regular updates on the Real Estate Market and events in Tucson, AZ.
Questions about the Tucson Real Estate Market or Tucson Homes for Sale? Call Us - 520 940 4541 OR complete the - CONTACT FORM - and we will get right back to you!