Understanding The Home Selling Process
It Has Two Parties Both Wanting The Best Possible Deal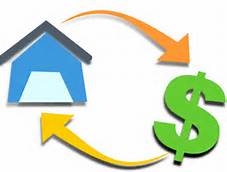 The home selling process is different in every state. There are many similarities, but the specific steps and documents in the home selling process will vary.
Million of existing homes are sold each year and while each transaction is different every seller, and buyer, want the same thing – the best possible deal with the least amount of hassle and aggravation.
Unfortunately, hassle and aggravation are hard to avoid in today's challenging world of real estate. The financial crisis and housing "melt down" have given rise to new regulations and over site requirements. Lenders look harder at buyers wanting a mortgage.
New disclosure documents are required from sellers. And in many states, environmental concerns have increased the number of inspections and reports to be completed.
There are thousands of homes sold every day. However, the home selling process for sellers, and buyer, is more difficult then 5 or 6 years ago. The background and experience of the REALTORS® you select to sell your home is more important than ever.
Thinking Of Selling Your Home?
So, are you thinking of selling your home? Here are some tips for selling your home.
The home selling process should start a few months before you plan to list your home for sale. This gives you and your REALTOR® time to assess the local neighborhood market, size up competition.
Starting early will also give you time to make upgrades, cosmetic details, and stage the home to sell. But there are some things you don't want to do to sell your home.
Keys To Attracting Home Buyers
To attract buyers and get the better offers a home must show well and be considered "well maintained".
In today's Tucson real estate market, getting the home ready is usually more than "de cluttering" the home. To get the best offer from the home selling process painting, repairs and minor updating may be required.
So start the home selling process as soon as you think of selling. Even if you are not selling right away.
There are any number of reasons to sell a home. Job transfer, family changes, need for more space or loss of income. The reason and timing of the sale will likely influence the pricing and staging of the home.
Find a REALTOR you trust! Review their clients testimonials. Ask questions, get answers you understand and that are supported by data. As a wise person once said; "without data you are just another person with an opinion." Opinions don't sell a home.
When To Sell
When is the better time to list your home for sale?
There are two better time to list your home in Tucson AZ Winter and late spring or early summer. Why two you ask!
In Tucson AZ, there are "snowbirds" during the winter months and families looking to buy in the late spring and early summer. Based on your home and its location one of these times may be better.
That doesn't mean you should hold your home off the market, just understand the "likely" target buyer and when they buy.
Owners should list their home for sale when the property is ready for the market. Your REALTOR will be able to advise you and offer suggestions on when, where and how to market your home.
How Do You Improve Your Homes Value?
The general rule in real estate is that buyers seek the least expensive home in the best neighborhood they are able to afford. In terms of improvements, this means you want to have your home fit into the neighborhood. Some repairs and upgrades may help achieve that goal, but don't over do it.
This would mean a large five bedroom home with 4 baths may be harder to sell in a neighborhood of predominantly 3 bedroom, 2 bath homes with 2300 sq ft. Especially, if the price per square foot of living space is higher than the neighborhood average.
Upgrades should be done so that the property shows well compared to other homes on the market, but again, don't over invest. Where possible, upgrades should mirror neighborhood preferences.
Cosmetic improvements – paint, wallpaper and landscaping – help a home "show" better and often are good investments. Mechanical repairs may be required to ensure that all systems and appliances are in good working condition.
A well staged home with all appliances in good working order is likely to get a higher offer.
Ultimately, you want to be sure that your home is competitive with other homes available in your area. REALTORS® who know your local market will be able to provide suggestions that are consistent with your marketplace.
Conclusion
Thank you for visiting www.premiertucsonhomes.com! It's one of the top real estate websites in Tucson. Our clients say that, not us.
Our website provides information on communities and neighborhoods in the greater Tucson area. Want more? Give us a call – 520-940-4541. We are ready to answer your questions and help you get the information you are looking for.
We are a top Realtor duo in Tucson, AZ since 2002. Read our client testimonials. Give us a call. We look forward to making your home buying or selling a home an enjoyable experience for YOU!
Sign UP to receive daily HOME TRACKER UPDATES - OR - Our Monthly NEWSLETTER. And get regular updates on the Real Estate Market and events in Tucson, AZ.
Questions about the Tucson Real Estate Market or Tucson Homes for Sale? Call Us - 520 940 4541 OR complete the - CONTACT FORM - and we will get right back to you!