Tips On Getting A Tucson Home Loan
6 Things To Know When Looking For A Mortgage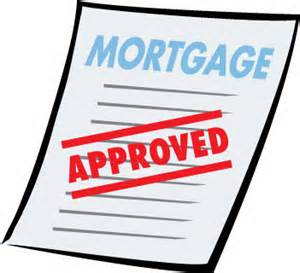 Six Things To Know About Getting a Home Loan
1. Make sure you get the right home loan – For YOU!
You've found your dream house in Tucson AZ. Now all you need is a home loan. Make sure you get a loan you can afford. That means get pre-qualified BEFORE you start your home search. The process of being pre qualified will answer a key mortgage question – "What mortgage can I afford?"

2. You can bargain for a better rate on home loans
The average mortgage rate is usually the focus of the bargaining. But wait. What about the costs associated with getting the home loan. Loan origination fees, appraisal fees and processing cost are topics for negotiation.
These "loan costs" are usually rolled into the loan principle. That means you pay them and the interest on them. Consider paying for them instead of financing them.

3. The APR on home loans may not mean what you think it does
Lenders advertise their loans and highlight their annual percentage rates (APR ). When it comes to home financing the APR is supposed to help you compare loans. It combines the fees and points with a year of interest charges. The "idea" is to show the "true" annual cost of the home loan.M
Most lender's APR policies differ. Some include their application fees in the APR, some don't. So two home loans from different banks may have different APRs even though they have identical rates and points.
4. Review the total costs of the home loan
Lenders are required to give you a good-faith estimate of your closing costs when you submit your home loan application. Any extra costs are a violation of the law. (RESPA)
Always ask for an itemized list of your estimated closing costs item for home loans. The details are required by law.
When you receive the final loan documents for signature,check the amount shown as "amount financed" on your settlement papers.
If it is not the same as the principal you are borrowing understand why.
5. Know the mortgage insurance obligations
You will need to purchase mortgage insurance if your down payment is less than 20% of the loan amount. Your lender may suggest it's no big deal. Once your equity grows to 20% you won't have to pay the mortgage insurance payments.
However, that may not be the case. The Homeowners Protection Act of 1998 requires lenders to automatically remove the mortgage insurance when home's equity reaches 22% of the home loan amount. it's the lender's prerogative.
So be sure to understand the mortgage insurance obligations before you close your loan. Know what conditions you have to fulfill before you can stop paying for mortgage insurance.
6. "Which Is Better "Pre-qualified OR "Pre-approved"?
Being pre-qualified helps you understand the home loan amount you can "likely" afford. But it doesn't mean you are approved for a loan in that amount. Being pre-approved does.
Getting pre-approved will require a lot more financial information be given to the lender. Based on your timing and objectives consider a pre-approval over pre-qualified loan status. Keep in mind, that in today's home loan world, even pre-approved status is not a lock.
If you are moving to Tucson for a new job, winter get away or just interested in seeing if Arizona is the right place for you to retire too, we can help!
Considering A Home In Tucson, AZ?
Are you thinking of buying a home in the greater Tucson area? Finding the right home can be a challenging process. But we can make the process much less stressful for you.
We have been Tucson Realtors since 2002. We know Tucson and the Tucson Real Estate market. As a top Realtor duo, we invest the time to understand your home buying interests and desires.
At our first meeting, we will review the current real estate market with you. Show you the market data and then walk you through the Arizona home buying process.
Why? We want you to know what to expect. And what to plan for.
Interested in new construction? We'll brief you on buying a new construction home. And what's unique about the process.
For us, you are not another real estate transaction. You are a client and, future friend. We strive to create a relationship that continues long after you move into your home. Review our profiles. Check out our backgrounds, education, and certifications.
We are here to help you "know what you need to know" to buy a home in Tucson, AZ. We provide you information on Tucson events, places to shop and restaurants. Our resources include contractors, electricians, and home services.
But most important, our professional service backgrounds mean we put you first!
Conclusion
Thank you for visiting www.premiertucsonhomes.com! It's one of the top real estate websites in Tucson. Our clients tell us that.
Our website provides information on communities and neighborhoods in the greater Tucson area. Want more? Give us a call – 520-940-4541. We are ready to answer your questions and help you get the information you are looking for.
We are a top Realtor duo in Tucson, AZ since 2002. Read our client testimonials. Give us a call. We look forward to making your home buying or selling experience enjoyable YOU!
Sign UP to receive daily HOME TRACKER UPDATES - OR - Our Monthly NEWSLETTER. And get regular updates on the Real Estate Market and events in Tucson, AZ.
Questions about the Tucson Real Estate Market or Tucson Homes for Sale? Call Us - 520 940 4541 OR complete the - CONTACT FORM - and we will get right back to you!