Tips On A Mold Inspection For Tucson Home Buyers
What Tucson Home Buyers Need to Know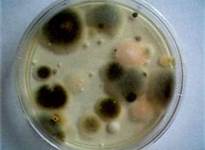 A Mold Inspection in Arizona isn't common. But should the home inspector identify mold, they will bring it to your attention and include the finding in their report.
If that happens, it is wise to have a separate mold inspection done.
The challenge is the timing. The "Due Diligence" section of the contract sets the time to complete ALL inspections.
The "standard" inspection period is 10 days. But as a buyer you could extend it. Say, to 15 days.
So, if you are buying an older home, scheduling a mold inspection right away is a good idea.
Should mold be present, request the Seller of the home have the mold analyzed by an licensed company. And, based on that mold inspection report, the seller take actions to mitigate the problem.
As with all Tucson Home Inspections, the mold inspector will provide a written report of their findings.
It is worth noting that there aren't many Mold Inspectors in Tucson. So if mold is suspected, plan ahead and schedule one early in the inspection period.
Tucson mold inspections should only be conducted by an industry-certified and experienced company with the background and merits that promote consistent quality.
However, should one be needed we will suggest companies we have previously worked with.
The Buyers Inspection Notice And Seller's Response – BINSR
Should mold be detected, the Tucson Home Buyer should request the Seller undertake proper mold remediation. This request is made using a "standard" Arizona Department Of Real Estate form. The Buyers Inspection Notice and Seller Response form.
It is affectionately known as the "BINSR".
Other Inspections To Consider
Tucson Termite Inspection and Tucson Roof Inspection also provide valuable information to the Buyer's purchase decision. Some Buyers want to have a Tucson Radon Inspection or Tucson Pool Inspection.
Tucson Home Inspection should always be completed and may identify the need for other inspections such as a Tucson Structural Inspection. Should the property have a septic system a Tucson Septic Inspection will be required.
After You Buy Your New Home
Mold is a dangerous substance. It can cause allergies, mar wood, drywall, carpet and more.
Not to mention it can be the source of chronic health problems.
It is important to be vidulant to spot any signs of mold.
Here are 4 areas of the home are the most common ones where you may see mold growing.
1. Underneath Sinks
Even a tiny leak or drip beneath your kitchen or bathroom sink can lead to mold in a lower cupboard. Make sure that your pipe joints are tight and not leaking.
Check in the back of your cupboards for moisture.
2. Around Windows
Older windows may leak rain and drip into the woodwork and window frames. Mold can grow in the woodwork, within the surrounding walls and deep behind the wallboard.
3. Beneath Carpeting
A small spill that is not cleaned up can lead to mold growth in carpeting. And the pad beneath the carpet can take days to dry out.
If something spills, clean up right away.
4. In Showers and Tubs
Showers and tubs are the most humid rooms of the house. You may see mold damage in the walls and ceiling around them as well as in grout and caulking.
Let your shower or tub air out after using it, and clean it with a bleach-based cleaner on a regular basis.
Of course, these are not the only places where you may find mold in your Arizona home. It can be around appliances such as the refrigerator.
All it takes is sitting water or high humidity to start the growth of this problematic fungus.
Considering A Home In Tucson, AZ?
Are you thinking of buying a home in the greater Tucson area? Finding the right home can be a challenging process. But we can make the process much less stressful for you.
We have been Tucson Realtors since 2002. We know Tucson and the Tucson Real Estate market. As a top Realtor duo, we invest the time to understand your home buying interests and desires.
At our first meeting, we will review the current real estate market with you. Show you the market data and then walk you through the Arizona home buying process.
Why? We want you to know what to expect. And what to plan for.
Interested in new construction? We'll brief you on buying a new construction home. And what's unique about the process.
For us, you are not another real estate transaction. You are a client and, future friend. We strive to create a relationship that continues long after you move into your home. Review our profiles. Check out our backgrounds, education, and certifications.
We are here to help you "know what you need to know" to buy a home in Tucson, AZ. We provide you information on Tucson events, places to shop and restaurants. Our resources include contractors, electricians, and home services. Our professional service backgrounds mean we put you first!
Thinking About Selling Your Home In The Greater Tucson Area?
Selling a home requires more than listing it in the Tucson MLS system. It's about marketing. Marketing through multiple online channels.
To no one's surprise, 80% of home buyers start their search on the internet. Homes must be visible on multiple internet channels. The more visible a home is, the faster it will sell.
And the photos on the mls make a difference. You can spend lots of money on home staging, but if the photos aren't great it doesn't matter. Staging and stunning photos make it all come together.
We use multiple online marketing channels to showcase your home. We will build a stand-alone website built to show your home. Our marketing program targets key cities in the U. S. based on the season.
For luxury listings, our drone service provides video of your home and neighborhood. This video along with professional photos helps the online buyer see and feel your home. Their "new" home.
To learn more about how we can help you sell your Tucson home, call us – 520-940-4541 – to arrange a meeting. We will visit your home and prepare a comparative market analysis.
Then we will meet with you to review our analysis. We will go over our Comparative Market Analysis for your home in detail. And the review our marketing program to "get your home sold!"
Conclusion
Thank you for visiting www.premiertucsonhomes.com! It's one of the top real estate websites in Tucson. Our clients say that, not us.
Our website provides information on communities and neighborhoods in the greater Tucson area. Want more? Give us a call – 520-940-4541. We are ready to answer your questions and help you get the information you are looking for.
We are a top Realtor duo in Tucson, AZ since 2002. Read our client testimonials. Give us a call. We look forward to making your home buying or selling a home an enjoyable experience for YOU!
Sign UP to receive daily HOME TRACKER UPDATES - OR - Our Monthly NEWSLETTER. And get regular updates on the Real Estate Market and events in Tucson, AZ.
Questions about the Tucson Real Estate Market or Tucson Homes for Sale? Call Us - 520 940 4541 OR complete the - CONTACT FORM - and we will get right back to you!