Robson Resort Communities – SaddleBrooke Ranch Amenties
Robson Adds New Facilities At SaddleBrooke Ranch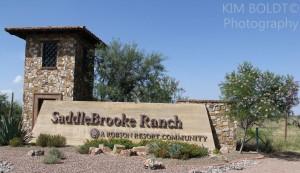 SaddleBrooke Ranch, one of three 55+ Robson Resort Communities in the greater Tucson area, opened in 2008.
The other Robson Resort Communities are SaddleBrooke 5 miles to the south and Quail Creek in Green Valley, AZ.
SaddleBrooke Ranch is the newest of the Robson Resort Communities in Tucson, AZ. This 55+ Active Adult Community is 10 miles North of Oro Valley in Oracle, AZ. SaddleBrooke Ranch opened its sales office in 2008..
As of late 2021, over 1,600 homeowners are calling SaddleBrooke Ranch their home.
When complete, it will be one of the large Robson Resort Communities in the greater Tucson area with over 5,000 homes.
At Robson Resort Communities Amenities Standout
The focus of all Robson Resort Communities are the amenities. And SaddleBrooke Ranch is no exception.
The La Hacienda Club was the first facility built at SaddleBrooke Ranch. The outdoor and indoor pools are stunning. There is a fitness center, tennis complex and sports courts. A bistro serves breakfast and lunch. And with a spa, barber shop, learning center & arts room there is something to meet every interest.
A 40,000-square-foot clubhouse opened in 2019. It features a bar, restaurant, micro brewery, ballroom and outdoor terraces.
In 2020 the community added a 16,000-square-foot arts center rooms for creative activities. Ceramics, woodworking and pottery workshops will be ready to go by the end of the year.
SaddleBrooke Ranch was ready for golfers on day one. The SaddleBrooke Ranch Golf Club is a user friendly course with stunning views of the Santa Catalina Mountains.
Homes

As one of the newest Robson Resort Communities, SaddleBrooke Ranch offers 10 model home floor plans. And new models are added every two to three years. SaddleBrooke Ranch has a floor plan to meet most buyers wants and needs.
SaddleBrooke Ranch floor plans provide 1,500 sq ft to over 2,800 sq ft of living space. Owners have lots of options and upgrades to meet their own unique needs.
For those not interested in building their dream home, resale homes available.
8 Things To Know BEFORE You Enter A New Home Builders Model Homes and Sales Office
It is important for you to understand
You have the right to be represented by a Realtor when buying a new construction home.
BUT your Realtor

MUST

be with you on your

FIRST

visit to the new home builder's sales office and register you!
You will

NOT PAY MORE

to have US represent you when buying a new construction home in Tucson, AZ.
If you don't have a Realtor with you on your first visit – KNOW THIS
The sales agent at the builder's sales office works for the builder,

NOT YOU!

They will ask you to "register" when you come in – or shortly after.
If you register, you are

GIVING UP YOUR RIGHT

to be represented by a Realtor at that builder's site in the future.
Chances are the builder's sales agent

WILL NOT

disclose this to you!
If you register at the builder's site, you are on your own to work through the builder's contract and all purchase decisions. Yes, the builder's sales agent will work with you through the paperwork. They will answer your questions.

BUT

with who in mind? You or the builder they work for? Will they tell you there are homes for sale with the floor plan you want that may be less than it will cost you to build it?
Considering A Home In One Of The Robson Resort Communities?
Are you thinking of buying a home in SaddleBrooke Ranch or another Robson Resort Community? Finding the right home can be a challenging process. But we can make the process much less stressful for you.
We have been Tucson Realtors since 2002. We know Tucson and the Tucson Real Estate market. As a top Realtor team, we invest the time to understand your home buying interests and desires. At our first meeting, we will review the current real estate market with you. Show you the market data and then walk you through the Arizona home buying process.
Why? We want you to know what to expect. And what to plan for.
Interested in new construction? We'll brief you on buying a new construction home. And what's unique about the process.
For us, you are not another real estate transaction. You are a client and, future friend. We strive to create a relationship that continues long after you move into your home. Review our profiles. Check out our backgrounds, education, and certifications.
We are here to help you "know what you need to know" to buy a home in Tucson, AZ. We provide you information on Tucson events, places to shop and restaurants. Our resources include contractors, electricians, and home services. We will also help you get deals on tile and paint to make the home you buy yours. Our professional service backgrounds mean we put you first!
Conclusion
Thank you for visiting www.premiertucsonhomes.com! It's one of the top real estate websites in Tucson. Our clients say that, not us.
Our website provides information on communities and neighborhoods in the greater Tucson area. Want more? Give us a call – 520-940-4541. We are ready to answer your questions and help you get the information you are looking for.
We are a top Realtor team in Tucson, AZ. Read our client testimonials. Give us a call. We look forward to making your home buying or selling a home an enjoyable experience for YOU!
If you want an active retirement lifestyle, then SaddleBrooke Ranch may be for you. Give us a call, we will be happy to discuss your interests and how one of the Robson Resort Communities could be your home in Tucson, AZ. We will also help you schedule a "stay and play" at SaddleBrooke Ranch or Quail Creek.
Consider A Stay And Play Visit
If you are considering buying a home at SaddleBrooke Ranch take advantage of the 4-day/3-night guest stay and play. It will give you first-hand experience of what life is like at this Robson Resort Community. The rates are very reasonable and include;
Three nights in a furnished luxury home
A free round of 18-hole championship golf
Privileged access to our recreational amenities
Dinner hosted by residents at a community restaurant
Personalized community tour and overview
Golf cart & two bicycles for exploring the community
Give us a call or submit our contact form with your request. We will set up a stay and play visit for you.
Sign UP to receive daily HOME TRACKER UPDATES - OR - Our Monthly NEWSLETTER. And get regular updates on the Real Estate Market and events in Tucson, AZ.
Questions about the Tucson Real Estate Market or Tucson Homes for Sale? Call Us - 520 940 4541 OR complete the - CONTACT FORM - and we will get right back to you!