SaddleBrooke Ranch Golf Course For Beginners To Seasoned Players
Tee It Up And Play Away At SaddleBrooke Ranch Golf Club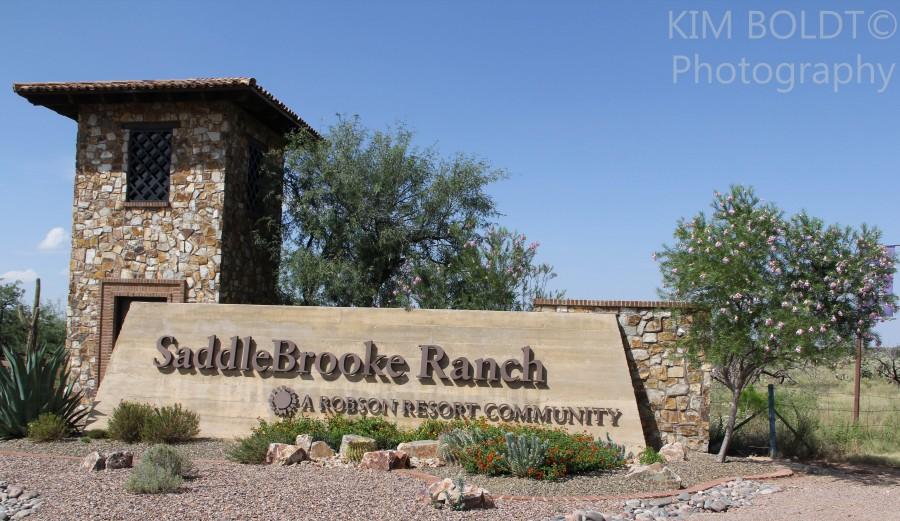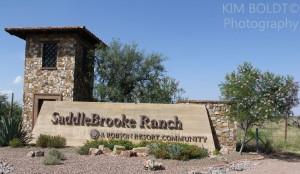 The SaddleBrooke Ranch Golf Course sits on a mesa about 10 miles north of Oro Valley, AZ. SaddleBrooke Ranch is a 55+ adult communities developed by Robson Development.
Tom Schroeder designed the SaddleBrooke Ranch Golf Course. Players have wide fairways and big greens and well placed bunkers.
The setting provides great views of the Santa Catalina Mountain range. The mountain ranges are a backdrop to the panoramic desert vistas.
The course design makes play enjoyable for beginners and more seasoned players. This is a "what you see, is what you get" golf course.
No tricks, no blind shots, no goofy holes. But there are washes to cross and bunkers to carry. Good new, there is only one pond to hit over at the par 3 5th hole.
The SaddleBrooke Ranch Golf Course is a pleasure to play. Challenging, but not ridiculous. Hit good shots and you will score well.
About SaddleBrooke Ranch
SaddleBrooke Ranch is a Tucson Arizona 55+Adult Community about 10 miles North of Oro Valley – MAP.
Opened in 2007, SaddleBrooke Ranch continues to grow toward it planned 6,000 homes. As it grows, new facilities have been added. A 34,000 sf Clubhouse and a 16,000 sf Arts Center in 2018/2019.
With over 10 home floor plans to choose from, there is a new home OR resale home available for everyone at SaddleBrooke Ranch.
SaddleBrooke Ranch floor plans provide 1,500 sq ft to over 2,800 sq ft of living space. Owners have lots of options and upgrades to make their Tucson home ownership goals a reality.
To find out more about this Robson Resort 55+ Community —— SaddleBrooke Ranch Homes And Villas
8 Things To Know BEFORE You Enter The New Home Builders Model Homes and Sales Office At SaddleBrooke Ranch

It is important for you to understand
You have the right to be represented by a Realtor when buying a new construction home.
BUT your Realtor

MUST

be with you on your

FIRST

visit to the new home builder's sales office and register you!
You will not pay more to have US represent you when buying a new construction home in Tucson, AZ.
If you don't have a Realtor with you on your first visit – KNOW THIS
The sales agent at the builder's sales office works for the builder,

NOT YOU!

They will ask you to "register" when you come in – or shortly after.
If you register, you are

GIVING UP YOUR RIGHT

to be represented by a Realtor at that builder's site in the future.
Chances are the builder's sales agent

WILL NOT

disclose this to you!
The builder's sales agent

WILL NOT

tell you if there are any resale homes that meet your interests and may be

LESS

than building a new construction home.
If you register at the builder's site, you are on your own to work through the builder's contract and all purchase decisions. Yes, the builder's sales agent will work with you through the paperwork. They will answer your questions.

BUT

with who in mind? You or the builder they work for?
Conclusion
SaddleBrooke Ranch is one of three Robson Resort Communities in the greater Tucson area. The others are SaddleBrooke, Tucson and Quail Creek in Green Valley, AZ.
Thank you for visiting www.premiertucsonhomes.com! It's one of the top real estate websites in Tucson. Our clients say that, not us.
Our website provides information on communities and neighborhoods in the greater Tucson area. Want more? Give us a call – 520-940-4541.
We are ready to answer your questions and help you get the information you are looking for.
We are a top Realtor team in Tucson, AZ. Take a few minutes to read our profiles and client testimonials. Give us a call.
We look forward to making your home buying or selling a home an enjoyable experience for YOU!
If you want an active retirement lifestyle, just call. We are here to discuss your interests and help you sort through the available homes in Tucson, AZ.
Sign UP to receive daily HOME TRACKER UPDATES - OR - Our Monthly NEWSLETTER. And get regular updates on the Real Estate Market and events in Tucson, AZ.
Questions about the Tucson Real Estate Market or Tucson Homes for Sale? Call Us - 520 940 4541 OR complete the - CONTACT FORM - and we will get right back to you!