Decorating Tips On What NOT To Do For Southwest Homes
[quickshare]
16 Great Tips On How NOT To Decorate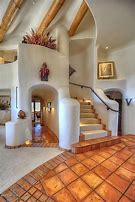 For many Tucson home buyers decorating their new is a new adventure. They've relocated with the excitement of living in their new southwest home.
The architecture of Arizona homes is different from other parts of the country. Spanish influences are seen everywhere. Classic features include tiled or flat roofs, parapet walls, and viga beams.
And in Tucson, you will find homes built with mud adobe walls. A few over 100 years old.
Even new subdivision embrace the "old west" and the style of the southwest home. But how does someone from Wisconsin, New Jersey or Washington create that "southwest" feel.
So how does a new comer to the Southwest know how to decorate their new house?
Consider Colors And Textures

One reoccurring question is "Why are the Southwestern interior paint colors very warm?" The answer is pretty simple. Bright and bold colors resembles the colors of the Mother Earth.
Turquoise and blue-green colors reflect the sky. Orange and yellows reflect the desert.
Why do southwest homes use a variety of wood in their homes. Simple. It was an abundant material in the high plateaus where they lived. The Rocky Mounts of Arizona and New Mexico provided a lot of different species of trees.
The wood provides natural color that can remain for decades. But a southwest decor will add traditional Southwestern coloring to the furniture.
For example, we can use cream, lime green, or white color to paint the table, armories, or other stuffs. But keep in mind that the colors should look warm.
Lets circle the wagons and find out what To Do & Not Do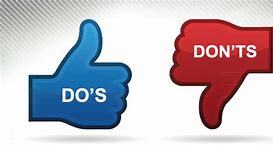 A recent HGTV article identified 16 decorating mistakes found in southwest homes today. The identified decorating mistakes were
Decorating southwest homes using cut to fit toilet rugs. (Often times seen with matching seat cover.) Big sanitary turn-off! Instead use a rectangular rug placed away from the toilet.
Decorating southwest homes using too many personal photos. Rule of thumb, group no more than 3 per area. Put the rest of your photos of family, friends and trips in a photo album.
Forgetting to add some southwest color in your foyer. Add some southwest color, hang a piece of southwest art or a southwest mirror. Tucson offers a host of wonderful artists. Find one and choose a piece of southwest art that represents you.
Decorating southwest homes using out-of-place themes. Forget decorating an entire room with a theme. Instead only use accent pieces of what you like. When you have a home in the desert but love the beach, accent a bookshelf with a few seashells. Avoid decorating an entire room with a beach-style.
Decorating southwest homes using outdated accessories. Make small changes like switching out the hardware on your cabinets. It makes a big impact!
Decorating southwest homes by keeping something you hate. When it comes to your home, like the ugly contractor grade light in your bathroom, get rid of it. Donating it to charity. Habitat for Humanity will even pick up your items for free; besides, it's a great cause.
Decorating southwest homes while having visible clutter. Organized and uncluttered are part of a southwest home style. This is a keep it simple world.
Decorating southwest homes when everything matches. This style might be found in a catalog but it's designed that way to sell furniture; people don't live that way. Make your southwest home more eclectic and not like a showroom you can't live in.
We Are Half Way There
Decorating southwest homes with furniture that doesn't fit. Remember showrooms are much larger than your living or family room. Draw the room you're decorating to scale and place the pieces around for the best layout. Don't put too much in any space!
Decorating southwest homes and the area rug is floating. Big mistake! Before buying a rug, tape off the area you want covered. Remember, a rug should connected to furniture so it anchors the room. Don't be afraid to put the rug sideways. For a successful arrangement, put all the front feet of the furniture on the rug.
Decorating southwest homes using improper lighting throughout. Different types of lighting and adding dimmer switches is a great way to create the mood you want. Remember your room's function when choosing your proper light.
Decorating southwest homes and you've hung your art too high. Generally you should not look up to art whether you are sitting or standing. Eye level is the right height. A good rule of thumb for hanging artwork over a sofa is the bottom edge should be about six inches up from the top of the sofa.
Decorating southwest homes with furniture up against the walls. Create a focal point in the room and bring the sofa to that focal point area. Example, move the sofa in front of a fireplace and put a console table behind the sofa. It will enlarge the space!
Decorating southwest homes with a fear of color. Come on, we're in sunny Tucson where color is a great punctuation. Wall color will appear different throughout the day. Make sure your color choices works with the space and day time sun.
Decorating southwest homes with too many knickknacks. Call it what you want; tchotchkes, keepsakes, decorations, we all have too many! Again the rule of thumb, group no more than 3 per area and store the rest if you can't give it away
And Number 16
Decorating southwest homes with fake flowers. Controversial topic I know, but fake flowers and plants are a mistake. Bring life into your home whether its flowers or fruit in a bowl. It adds a natural punch of color.
Considering A Home In Tucson, AZ?
Are you thinking of buying a home in the greater Tucson area? Finding the right home can be a challenging process. But we can make the process much less stressful for you.
We have been Tucson Realtors since 2002. We know Tucson and the Tucson Real Estate market. As a top Realtor duo, we invest the time to understand your home buying interests and desires.
At our first meeting, we will review the current real estate market with you. Show you the market data and then walk you through the Arizona home buying process.
Why? We want you to know what to expect. And what to plan for.
Interested in new construction? We'll brief you on buying a new construction home. And what's unique about the process.
For us, you are not another real estate transaction. You are a client and, future friend. We strive to create a relationship that continues long after you move into your home. Review our profiles. Check out our backgrounds, education, and certifications.
We are here to help you "know what you need to know" to buy a home in Tucson, AZ. We provide you information on Tucson events, places to shop and restaurants. Our resources include contractors, electricians, and home services.
We will also help you get deals on tile and paint to make the home you buy yours. Our professional service backgrounds mean we put you first!
Conclusion
Thank you for visiting www.premiertucsonhomes.com! It's one of the top real estate websites in Tucson. Our clients say that, not us.
Our website provides information on communities and neighborhoods in the greater Tucson area. Want more? Give us a call – 520-940-4541. We are ready to answer your questions and help you get the information you are looking for.
We are a top Realtor duo in Tucson, AZ since 2002. Read our client testimonials. Give us a call. We look forward to making your home buying or selling a home an enjoyable experience for YOU!
Considering retiring in Arizona OR buying a Home In Tucson AZ? We can help!
Sign UP to receive daily HOME TRACKER UPDATES - OR - Our Monthly NEWSLETTER. And get regular updates on the Real Estate Market and events in Tucson, AZ.
Questions about the Tucson Real Estate Market or Tucson Homes for Sale? Call Us - 520 940 4541 OR complete the - CONTACT FORM - and we will get right back to you!