Tucson Resort & Hotel Locations
Great Places To Stay In Tucson Arizona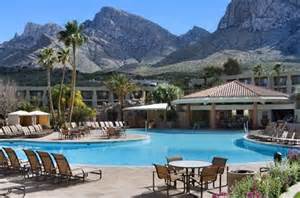 Tucson Resort & Tucson Hotels are in great locations throughout the greater Tucson area. Generally, falling into two types. Resorts And Hotels. Many of the facilities have been used by our visiting clients.
We are often asked for recommendations on places to stay by our clients. We suggest to our clients that they locate near the area they are considering to live in.
The good news is Tucson has many excellent Tucson Resorts, Hotels & Motels. So a good location is easy to find.
If they don't know a Tucson community they want, we suggest a central Tucson Resort or Tucson Hotel. We will take the time to introduce them each Tucson community and Tucson homes for sale.
A few of the Tucson Resorts, Hotels & Motels we suggest you consider – by area:
Conclusion
The earliest evidence of native American Tribes living in the area surrounding Tucson goes back thousands of years. Unfortunately, they had to sleep on the ground or build a shelter. You don't.
The great Tucson resorts and Tucson hotels make that part of your stay easy. Now, if you want to find your perfect home in Tucson, that's easy as well. Call us 520-940-4541. We would be glad to meet you and discuss your Tucson home buying interests. Show you homes that meet your criteria and work with you to buy it.
Why US? Well start with our backgrounds and experience. Read what our clients say about our services. Call and interview us. We are a top realtor team in Tucson with unmatched professional backgrounds.
Sign UP to receive daily HOME TRACKER UPDATES - OR - Our Monthly NEWSLETTER. And get regular updates on the Real Estate Market and events in Tucson, AZ.
Questions about the Tucson Real Estate Market or Tucson Homes for Sale? Call Us - 520 940 4541 OR complete the - CONTACT FORM - and we will get right back to you!