10 Tips For Tucson Home Buyers
Tips Tucson Home Buyers Should Know Before Buying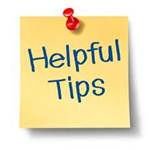 These Tucson Home Buyers Tips are suggested for review by every potential Tucson Home Buyer.  Many Potential Tucson Home Buyers may be nervous about buying a home in Tucson?
Start Your Tucson Home Search Here
Certainly, a home is likely to be the single biggest investment you'll make in your lifetime. With an unpredictable economy, a mortgage crisis and record foreclosures, the commitment to buy can be downright overwhelming.
The good news is that for those who qualify for a mortgage – steady income, strong credit and a modicum of savings – this may actually be a good time to buy a home. Mortgage rates are low, and home prices have declined in most parts of the United States.
Keep in mind that pricing in the Tucson Real Estate Market is based on each "local community" not national conditions. Find an agent with the knowledge and expertise you believe is important in helping you with this "BIG" event. 
Our experience is more than Tucson Real Estate market experts.  We provide our clients over 50+ years of business experience as professionals in accounting, consulting, account management and business advisory services BEFORE becoming Tucson Realtors.
We know the Tucson real estate market in the City of Tucson and surrounding communities.  We provide our clients more than Tucson Real Estate Market experience – much more!   We are –Ben & Kim Boldt – check out our experience and backgrounds, give us a call to discuss your interests and our ability to "exceed" them.
Consider these 10 Tucson Home Buyer tips as you consider Tucson Arizona as your next home or winter retreat:

1. Tucson Home Buyers – Find out how much you can afford, and stay within your budget.
Don't overreach. Forget the McMansion on the hill if it's beyond your means. Focus on finding something that will offer affordable monthly payments and a debt load you can handle.
2. Tucson Home Buyers – Find the right agent to work
Use the same criteria to select your Tucson Realtor as you would in selecting an attorney, accountant, tax preparer or trusted business adviser to represent you.  Most professionals are selected on integrity, honesty, experience and candor.  Using these criteria to select a Tucson Realtor will help assure you they understand our needs and will provide the level of professional services you need and deserve throughout this important event – Buying or Selling a home in Tucson.
We strongly believe "experience" should include MORE than "real estate experience" and suggest you check out our profiles – Ben & Kim Boldt's profiles.   We would welcome you call 1 866 316 5575 to discuss our experience, your interests and how we will exceed your expectation of service in the Tucson Real Estate Market.  Also, review what our client's are saying about our services – Client Testimonials
3. Tucson Home Buyers – Do your homework.
Our website has many popular pre-set home searches to help you quickly find Tucson Homes for sale by Area of Interest, Tucson Community/Subdivision and other criteria out clients request! If you can't find it, give us a call and we will help or get the information for you.
4. Tucson Home Buyers – Visit the neighborhood.
We suggest repeated visits to your neighborhood of choice, so you can check out homes for sale and attend open houses. Walk around. Shoot the breeze with the neighbors. Visit the community several times at different times of day.
5. Tucson Home Buyers – Don't be afraid to haggle.
We've said it before, we'll say it again – real estate is a local market – $197,000 in Atlanta isn't $197,000 in Tucson, AZ. Call us to discuss your objectives and price range and we will suggest the better opportunities in Tucson to find what you are looking for.
6. Tucson Home Buyers – Buying foreclosed properties? Proceed with caution.
This gets a bit tricky. Real-estate experts are talking a lot about foreclosed properties. Many suggest that, under the right circumstances, exploitation of a foreclosure can give a buyer a nice home at a very nice price.
Generally, foreclosed properties will be sold "as is" and repairs not made. If you are considering the purchase of a foreclosed or REO property, we suggest you have an inspection done before the offer is submitted – if possible – so that all material issues are identified and can be incorporated into your offer price.
7. Tucson Home Buyers – Find the right lender and mortgage.
We always suggest talking with more than one lender when looking for loan pre-approval and your mortgage . We have worked with many lenders on behalf of our clients and would be pleased to discuss our experiences.
8. Tucson Home Buyers – A good home inspector is hard to find. But find one.
We have recommended and worked with many inspectors in the Tucson market and are ready to discuss our experiences with you. Fees for the inspection service are usually based on the size – sq ft, number of stories – and may go up to $500.00 in some cases. We strongly suggest inspectors be used in all cases – even when purchasing new construction. Also, based on the age of the home, we suggest a home warranty policy be requested from the Seller.
9. Tucson Home Buyers – Buy for the long run.
Given the current state of the economy and the traditional idea that average home owner in the US moves every 5 years – this is probable increasing due to the housing market – the roots are not very deep. Using our experience and knowledge of the Tucson market to help you make the "better buy" is very important.
10. Tucson Home Buyers – Don't time the market. Do take your time.
If you are being transferred or "just need" to get into a home in Tucson then your options need to be explored.  Perhaps a rental – short or long term – is the better way to address the timing.  We can help with that as well. Again, give us a call to discuss your specific situation and we will give you are thoughts.
Questions about us or the Tucson Real Estate Market or Tucson Homes for Sale? Call Us 866 316 5575 OR complete the CONTACT FORM and we will get right back to you!
Our Tucson Home Buyer Information page provides links to other topics and Tucson Resources.
For more information on Tucson READ MORE
Tucson Home Buyers 10 Tips
was last modified:
October 31st, 2014
by