10 Tips For Tucson Home Buyers
What Buyers Should Know Before Buying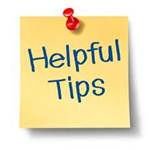 These Tucson Home Buyers Tips are suggested for review by every Tucson Home Buyer. Tucson home buyers need to understand the in's and out's of buying a primary residence or second home?
There are as many reasons for owning a home in Arizona is as there are Arizona home buyers. For many buyers, it is the warm weather, 320+ days sunshine or the beauty of the great Southwest.
While others just want to be able to play golf the year around, swim, play tennis or hike on any given day.
Certainly, a home is likely to be the single biggest investment you'll make in your lifetime. With an unpredictable economy, a mortgage crisis and record foreclosures, the commitment to buy can be downright overwhelming.
The good news is that for those who qualify for a mortgage – steady income, strong credit and a modicum of savings – this may be a good time to buy a home. Mortgage rates are still low, but are moving up as the Fed raised rates.

Keep in mind that pricing in the Tucson Real Estate Market is based on each "local community" not national conditions.
Find an agent with the knowledge and expertise you believe is important in helping you with this "BIG" event.
Top Tucson Realtors Since 2002
Our experience exceeds that of most Realtors in the Tucson Real Estate market. We have over 50+ years of combined business experience.
Our experience includes accounting, consulting, and account management and business advisory services. And that was BEFORE we started our Tucson real estate careers
We know the Tucson real estate market in the City of Tucson and surrounding communities. We provide our clients more than Tucson Real Estate Market experience – much more!
Want to dive into the details? Check out our experience and backgrounds. Then give us a call – 520-940-4541 – to discuss your interests and our ability to "exceed" them.
Whether you are moving for a job, a place to retire too or that winter retreat, we can help you find you "perfect" home in Tucson, AZ.
Now, consider these 10 Tucson Home Buyer tips as you consider Tucson Arizona as your next home or winter retreat:

1. Tucson Home Buyers – Find out how much you can afford, and stay within your budget.
Don't overreach. Forget the McMansion on the hill if it's beyond your means. Focus on finding something that will offer affordable monthly payments and a debt load you can handle.
2. Tucson Home Buyers – Find the right agent to work
Select a Tucson Realtor the same way as an attorney, accountant, or financial adviser. Top professionals have integrity, are honest, have losts of experience and are candid.
The right Tucson Realtor will understand your needs and keep YOUR interests in mind. And top Realtors will have a background in more than real estate.
A top Realtor needs more "experience" than "real estate". Check out our profiles . Then call us 520-940-4541 to discuss why our experience makes us better Realtors. Oh, and take a few minutes to review what our client's say – about our services.
3. Tucson Home Buyers – Do your homework.
Our website has many popular pre-set home searches to help you quickly find Tucson Homes for sale by Area of Interest, Tucson Community/Subdivision and other criteria out clients request!
If you can't find it, give us a call and we will help or get the information for you.
OH, and don't trust Zillow data. It is probably wrong.
4. Tucson Home Buyers – Visit the neighborhood.
We suggest repeated visits to your neighborhood of choice, so you can check out homes for sale and attend open houses. Walk around. Shoot the breeze with the neighbors. Visit the community several times at different times of day.
5. Tucson Home Buyers – Don't be afraid to haggle – But Understand.
We've said it before, we'll say it again – real estate is a local market – $197,000 in Atlanta isn't $197,000 in Tucson, AZ.
Call us to discuss your objectives and price range and we will suggest the better opportunities in Tucson to find what you are looking for.
6. Tucson Home Buyers – Buying foreclosed properties? Proceed with caution.
This gets a bit tricky. Real-estate experts are talking a lot about foreclosed properties. And nder the right circumstances, a foreclosure can give a buyer a nice home at a very nice price.
But keep this in mind. Banks sell foreclosed properties. And sales are "as is". Repairs not, or rarely, made.
Try to have a home inspection on a foreclosed or REO property. It will give you a better idea of what repairs the home needs. But some bank REO's won't give you the opportunity to have the inspection before the offer. Some will.
When you can't, make a good guess based on observation and factor it into your offer price.
7. Tucson Home Buyers – Find the right lender and mortgage.
We always suggest talking with more than one lender when looking for loan pre-approval and your mortgage . Our clients have worked with many lenders. And we would be pleased to discuss their experiences with you.
8. Tucson Home Buyers – A good home inspector is hard to find. But find one.
We have recommended and worked with many inspectors in the Tucson. The good ones remain on our "suggested" list. The "less good" go off the list.
We are ready to discuss our experience with inspectors with you. Fees for a home inspection vary based on the size of the home. Some inspectors charge more for a 2 story.
Plan on spending between $300.00 to $500.00. We recommend a home inspection when buying any home. Even new construction. Call us we will tell you why.
Consider doing other inspections based on the age of the home. For example, sewer scoping, HVAC, mold, and roof.
And we always recommend asking the seller to pay for a home warranty policy.
9. Tucson Home Buyers – Buy for the long run.
Historically, homeowners moved every 5 years. That was until the real estate market crashed. Today, the number is closer to 8 to 10 years.
We are not sure where you will fall on time between moves. But our experience and knowledge of the Tucson market can help you make a "better buy". And definitely one that meets your interests and objectives.
10. Tucson Home Buyers – Don't time the market. Do take your time.
If you are being transferred or "just need" to get into a home in Tucson then your options need to be explored. Perhaps a rental – short or long term – is the better way to address the timing. We can help with that as well.
Again, give us a call to discuss your specific situation and we will give you are thoughts.
Considering A Home In Tucson, AZ?
Are you thinking of buying a home in the greater Tucson area? Finding the right home can be a challenging process. But we can make the process much less stressful for you.
We have been Tucson Realtors since 2002. We know Tucson and the Tucson Real Estate market. As a top Realtor duo, we invest the time to understand your home buying interests and desires.
At our first meeting, we will review the current real estate market with you. Show you the market data and then walk you through the Arizona home buying process.
Why? We want you to know what to expect. And what to plan for.
Interested in new construction? We'll brief you on buying a new construction home. And what's unique about the process.
For us, you are not another real estate transaction. You are a client and, future friend. We strive to create a relationship that continues long after you move into your home. Review our profiles. Check out our backgrounds, education, and certifications.
We are here to help you "know what you need to know" to buy a home in Tucson, AZ. We provide you information on Tucson events, places to shop and restaurants. Our resources include contractors, electricians, and home services.
But most important, our professional service backgrounds mean we put you first!
Conclusion
Thank you for visiting www.premiertucsonhomes.com! It's one of the top real estate websites in Tucson. Our clients say that, not us.
Our website provides information on communities and neighborhoods in the greater Tucson area. Want more? Give us a call – 520-940-4541. We are ready to answer your questions and help you get the information you are looking for.
We are a top Realtor duo in Tucson, AZ since 2002. If you missed our client testimonials above, take a look now. We look forward to making your home buying or selling a home an enjoyable experience for YOU!
Sign UP to receive daily HOME TRACKER UPDATES - OR - Our Monthly NEWSLETTER. And get regular updates on the Real Estate Market and events in Tucson, AZ.
Questions about the Tucson Real Estate Market or Tucson Homes for Sale? Call Us - 520 940 4541 OR complete the - CONTACT FORM - and we will get right back to you!