Arizona Home Sellers Guide
Our Home Sellers Guide Will Help You Get Your Home Sold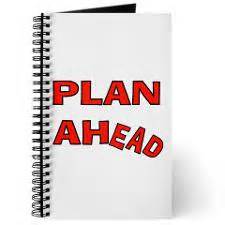 This
Home Sellers Guide
outlines the common 7 steps to selling a home. Although each of these are done during every home sale, our experience has taught us that every home sale is unique in some way. Sellers have their goals and Buyers have theirs.
Getting a willing seller and will buyer to have a "meeting of the minds" is the critical part of the process. Our Home Sellers Guide is designed to help you understand the selling process before it starts. Understanding the fundamentals will help you make informed decisions every step of the way. Also, understanding of the steps in the process will reduce the hassles and stress.
A good plan, well executed will achieve the desired goal – getting your home sold at its fair market value.
Of course, this short guide will not answer all your questions. For answers to your specific situation, we encourage you to give us a call at 866 316 5575 or submit our CONTACT form or request a FREE Comparative Market Analysis (CMA) for your home. We will be happy to share our expertise.
After all, we want you to get the best selling price in the shortest time. Every advantage is yours when you do business with Premier Tucson Homes – Tierra Antigua Realty. We are the professionals in Tucson Real Estate.
Keep in mind that It's important to have realistic expectations regarding both the price you hope to get for your current home and what you hope to find in a new one. You may love your home and look past some of its flaws – but a buyer won't.
On the other hand, there may be a number of small items that are bothersome to you, but wouldn't even register to the average purchaser. As hard as it may be, try to take an impartial look at your home in view of the current local market. Assess how it stacks up as if you were buying it. We are available to help you through that challenging self assessment.
So, let's get started with our Home Sellers Guide:
Home Sellers Guide – Chapter 1 – The Home Selling Process
Home Sellers Guide – Chapter 2 – Choosing A Realtor
Home Sellers Guide – Chapter 3 – Setting The Fair Market Value Of Your Home
Home Sellers Guide – Chapter 4 – The Home Marketing Strategy
Home Sellers Guide – Chapter 5 – Getting A Home Sold
Home Sellers Guide – Chapter 6 – The Arizona Escrow Process
Home Sellers Guide – Chapter 7 – Moving Tips
For additional information on selling your home in Tucson AZ review these Home Seller Resources.
If you are considering selling a home in Tucson AZ, give us a call. We welcome the opportunity to discuss your situation, needs, timing and objectives. We will also provide you a FREE market analysis for your home.
Questions about the Tucson Real Estate Market or Tucson Homes for Sale?
Call Us 866 316 5575 OR complete the – CONTACT FORM – and we will get right back to you!
Home Sellers Guide
was last modified:
January 11th, 2016
by
Home Sellers Guide
was last modified:
January 11th, 2016
by