Quick Tucson Arizona MLS Home Search
See Tucson Arizona MLS Active Listings With Descriptions Pictures & Maps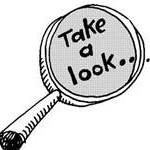 Tucson Arizona MLS Listings Search provides a quick start to finding that "perfect" Tucson Home.  If you are moving to Tucson for a job, retirement or a winter home we will help you find that "special" place.
Tucson Arizona MLS Listings –  Search By Using YOUR Criteria OR By Lifestyle & Interest OR By Specific Community & Subdivision

We are here help you in your Tucson Arizona MLS home search and to explain the home buying process in detail, outlining each step from our first contact until you have moved into your new home and settled into the community.
We will work with you through every step to ensure a rewarding experience and minimal stress. We will do our absolute best to find you the perfect Tucson Home and we will work to ensure the transaction goes as smoothly as possible.
During your Tucson Homes Search process, you may want to check the area where a specific Zip Code would be.  Use these maps to see where a Tucson Zip Code or Marana Zip Code to see where a zip code is located.
Tucson Arizona MLS Map Shows Tucson Home Listing Areas
And one more consideration before you pick a Tucson Real Estate Agent to work for you.
Tucson Realtors are NOT all alike!
Did you know that to be a licensed Tucson Realtor in Tucson Arizona, a person only needs to:
Be 18 years old
Complete a 90 hour licensing course
Pass a real estate school and State examination
Anything missing??? How about EXPERIENCE!
Is 20 years in real estate really "experience" for Tucson Realtors OR 1 year of experience 20 times?
If solid business expertise AND real estate experience as one of the top Tucson Realtors is important to you, then read more –
As Tucson Realtors we bring over 50 combined years of experience as Business Advisers & Business Services professionals AND 20 years of Real Estate experience to every real estate client we work with – Review our backgrounds & experience – About Ben & Kim – give us a call!
Questions about the Tucson Real Estate Market or Tucson Homes for Sale? Call Us 866 316 5575 OR complete the CONTACT FORM and we will get right back to you!
Tucson Arizona MLS Listings Search
was last modified:
August 12th, 2015
by