If You Are Moving To Tucson – We Can Help YOU!
Helpful Tips & Links When Moving to Tucson AZ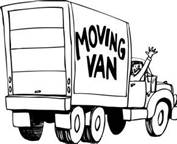 Moving to Tucson Arizona or any where has challenges.  Here are some helpful hints and website links to review.  Need more?  Contact us and we will provide you more information FREE!
Moving to Tucson may require reviewing schools, neighborhoods, employment or other topics. Just click on the links below.  We you would like us to help! Just complete the form – below – and we will send you our complete relocation package.
Tucson Home Buyers? 
We can help you find that perfect home in Tucson Arizona. Just put the details of your "perfect Tucson home" in the comments.  We will call to discuss your preferences. We want to understand your needs and interests in moving to Tucson.

This will also give us insights for the home and areas you are considering. After the call we will set up a Tucson Arizona home search just for you. Then, every day new listings meeting your interests will be email to you. 
Tucson Arizona is a great place to live. Moving to Tucson or any other location is a significant event.  We are here to answer your questions and get the information you need. You can start here for some basic information, but contact us if you questions or don't see what you want.
Looking for a Realtor in Tucson Arizona? 
One "BIG" thing to consider.  NOT ALL Tucson Realtors are alike. Check out our background & business experience – OUR PROFILE – BEFORE you choose from the 1000?s of Tucson Realtors trying to attract your attention and looking to work with you.
We believe you should select the Tucson Real Estate Agent to work with the same way you would select any other professional service provider – attorney, accountant, tax expert or trusted business adviser – to represent you. Simply, you know THEY WILL PROVIDE THE LEVEL OF PROFESSIONAL SERVICE AND HAVE THE RELATED EXPERIENCE YOU RECOGNIZE AS BEING IMPORTANT TO YOU !
If you are a Purdue University or Western Michigan University recent graduate and alumni there is MORE! Use us as your Tucson Realtor and we will make a donation in YOUR NAME to a Scholarship fund of your choice. Go Purdue!  Go Western Michigan!
Looking for a Home For Sale in Tucson OR  a future place to retire or a nice winter Condo? We can help!
Sign UP to receive daily HOME TRACKER UPDATES – OR – Our Monthly NEWSLETTER – OR – Tucson Real Estate INFORMATION. They are all FREE!
Moving To Tucson Arizona We Can Help
was last modified:
November 18th, 2016
by
Questions about moving to Tucson, the Tucson Real Estate Market or Tucson Homes for Sale? Call Us 866 316 5575 OR complete the CONTACT FORM and we will get right back to you!
Should you would like to know more about Tucson history for an economic profile of the Tucson Area – READ more.
Moving To Tucson Arizona We Can Help
was last modified:
November 18th, 2016
by