Why Living In Tucson AZ Is Great!

Tips On Living In Tucson Arizona – A Great Place to Visit, A Wonderful Place to Live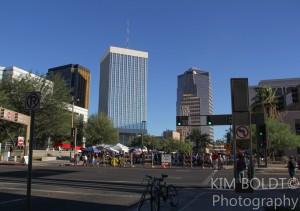 Living in Tucson gives residents an abundance of things to do and places to visit. Arizona weather changes dramatically depending upon where you are. Living in Arizona means you have lots of great cities to choose from.
Near the Grand Canyon in Northern Arizona, there are big seasonal temperature changes. Even snow in the winter. Lots of snow. Over 80 inches a year.
Easy Tucson MLS Search for Tucson Homes For Sale
Tucson is located in Southern Arizona where the weather is more moderate. Living in Tucson will give you over 325 days of sunshine. Yes, summers are warm. Some will say hot! But you don't have to shovel the sunshine.

Tucson weather is a big reason people choose to live here. Although summers can be hot, Tucson's winter temperatures are very pleasant. Three months of hot summers are what you get for nine months of very pleasant weather. And by the way, you don't have to shovel sunshine.
Living In Tucson AZ And Surrounding Communities



The City of Tucson is the 2nd largest city in Arizona. Tucson's size offers residents, and visitors, lots of things to do. Shopping, dining, and entertainment. Tucson's weather is very pleasant. Yes, Summers are warm – OK, hot.
Summer weather is influenced by the Gulf of California some 200 miles to the southwest of Tucson. Moisture from the Gulf hits the mountains surrounding Tucson and creates our monsoon season.
Things To Do And Places To See Living In Tucson



Living In Tucson – Tucson's Best



Places To Shop When Living In Tucson



| | |
| --- | --- |
| Food & Groceries | Other Stuff |
Major Medical Facilities For Those Living In Tucson



Living In Tucson – Local Banks And Credit Unions



Other Useful Information About Living In Tucson



Conclusion
And one more thing! If you like to get involved in the community you live in, Tucson is the place to be. Tucson is Ranked #3 in the U.S. for charities and giving. So for those who love to get involved and make a difference in the community there are lots of opportunities to volunteer".
Tucson has a lot to offer full time residents and winter "snowbirds". So if you are considering moving to Tucson OR searching Tucson AZ homes OR looking for the perfect vacation home for sale? We can help!
Sign UP to receive daily HOME TRACKER UPDATES – OR – Our Monthly NEWSLETTER – OR – Tucson Real Estate INFORMATION. And get regular updates on the Real Estate Market and events in Tucson, AZ.
Living In Tucson
was last modified:
December 15th, 2017
by
Questions about the Tucson Real Estate Market or Tucson Homes for Sale?
Call Us – 520 940 4541 OR complete the – CONTACT FORM – and we will get right back to you!
Living In Tucson
was last modified:
December 15th, 2017
by
The City of Tucson Website provides more information on Tucson and the surrounding area.
Also, Arizona has lots of state symbols. For a review of some of the more popular on go to Arizona State Symbols.
Living In Tucson
was last modified:
December 15th, 2017
by